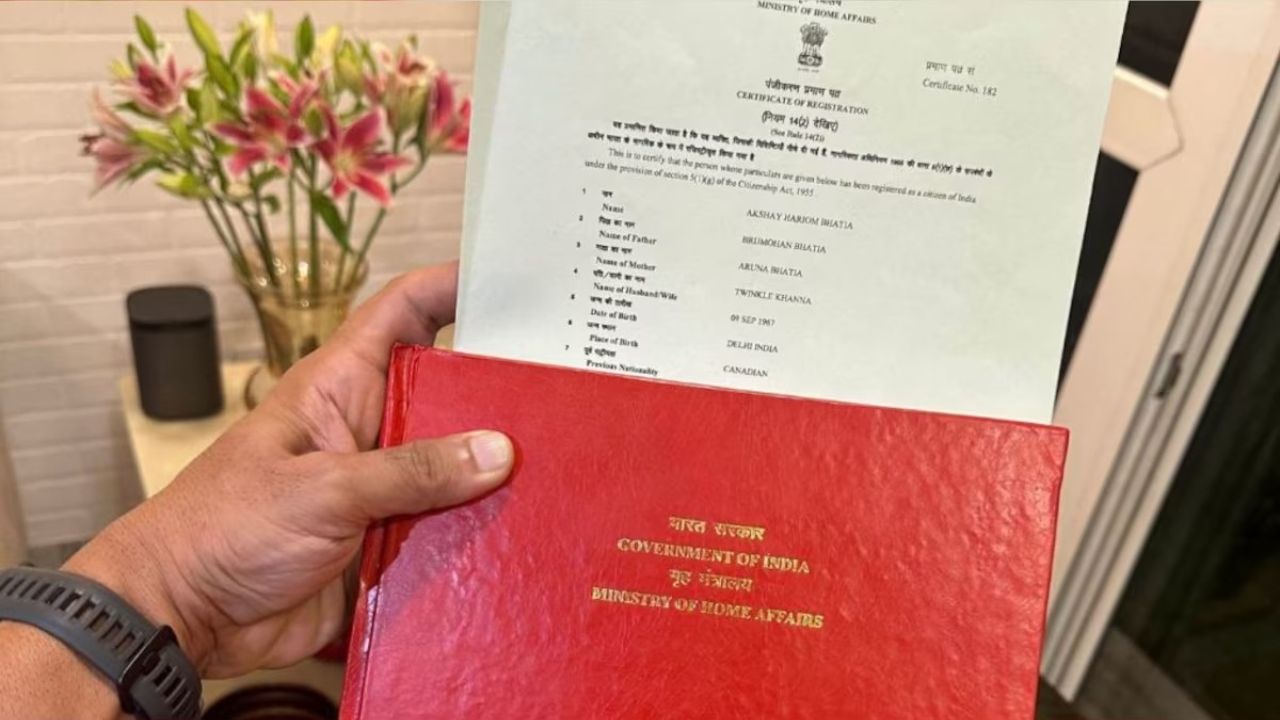 Akshay Kumar Gets Indian Citizenship on the 77th Independence Day.
Bollywood's Mr. Khiladi Akshay Kumar, who was often trolled for his Canadian citizenship, was granted Indian citizenship on the 77th Independence Day of the country.
"Dil aur citizenship, dono Hindustani. Happy Independence Day! Jai Hind," Akshay Kumar said on social media.
Akshay Kumar said he felt disheartened when individuals questioned him about his love for the county.
"India is everything to me… Whatever I have earned, whatever I have gained is from here. And I'm fortunate that I get a chance to give back. You feel bad when people say things without knowing anything…," Mr Kumar had said in an interview.
He applied for Indian citizenship in 2019. Nonetheless, the process was delayed because of the Coronavirus pandemic.
Kumar's Canadian citizenship turned into a subject of discussion after a meeting with Prime Minister Narendra Modi.
"I never thought that I should get this passport changed, but now yes, I have applied to get my passport changed, and once I get the renounced status from Canada…." he had said.
On the work front, Akshay Kumar's "OMG" 2, which stars Pankaj Tripathi and Yami Gautam, has hit the screens and received praise from all sides.
YOU MIGHT LIKE TO READ: Is 'Aakhri Sach' starring Tamannaah Bhatia based on Burari deaths