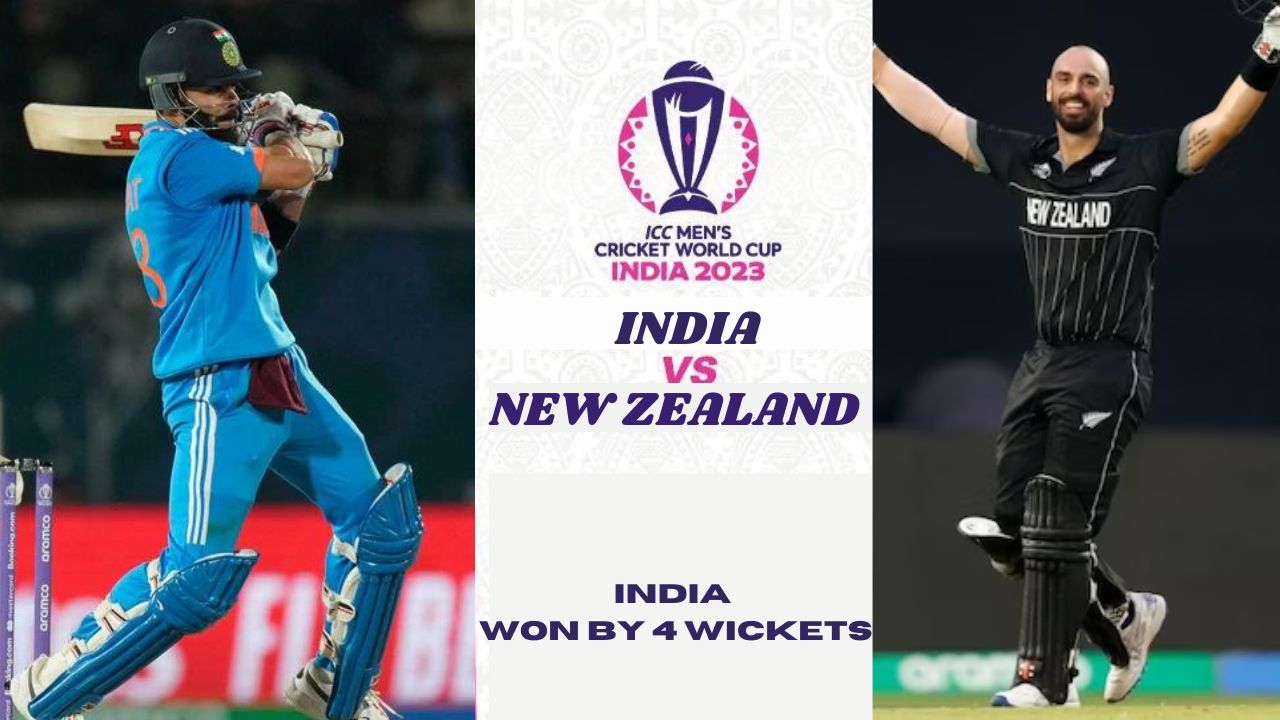 World Cup 2023: India Secures Top Spot with Fifth Consecutive Victory
India's win over New Zealand in the World Cup 2023 propelled them to the top position, with Virat Kohli's crucial innings leading to a four-wicket triumph.
India 274 for 6 (Kohli 95, Rohit 46, Jadeja 39*, Ferguson 2-63) beat New Zealand 273 (Mitchell 130, Ravindra 75, Shami 5-54, Kuldeep 2-73) by four wickets

In a thrilling World Cup 2023 encounter, India claimed the top spot by defeating New Zealand, with Virat Kohli's crafty 95 overshadowing Daryl Mitchell's rapid 130.
India chose to field, taking out both openers early. However, several fielding lapses gave New Zealand opportunities, and Daryl Mitchell's explosive century propelled them to 273 before they were all out.
Despite New Zealand's strong position at 205-3 in the 37th over, Indian bowlers, led by Mohammed Shami (5-54), applied the brakes effectively.
India's captain, Rohit Sharma, initiated a strong start with 46 runs, but it was Virat Kohli's mature innings, which marked his fourth 50-plus score in five matches, that led India to victory.
This triumph secured India's unbeaten run in the tournament, placing them in the top position. Kohli's masterful knock helped India chase down the target of 274 with two overs to spare.
In summary, India's remarkable performance against New Zealand in the World Cup 2023 earned them the top spot, thanks to Virat Kohli's crucial innings and the effective bowling effort led by Mohammed Shami.