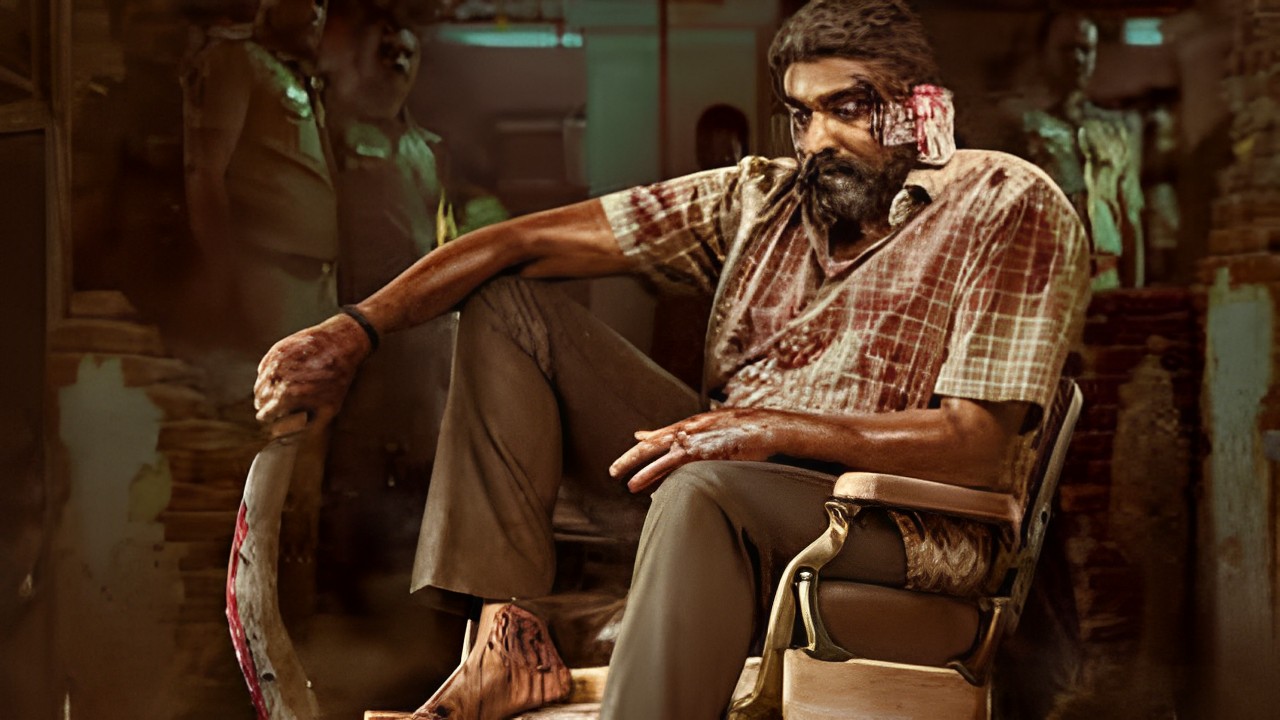 Vijay Sethupathi's 50th film, Maharaja, has unveiled its first look poster
Vijay Sethupathi's 50th film, Maharaja, has unveiled its first look poster, generating immense excitement among fans and the film industry. The poster showcases Vijay in a gripping and intense avatar, seated in a barber's chair with a sickle in his hand. The presence of the sickle hints at his character's involvement in a killing spree, adding an element of suspense to the storyline.
Fans have already showered the poster with positive feedback, hailing it as a "masterpiece" and expressing their anticipation for yet another exceptional performance from the legendary actor. This response is further fueled by Vijay's recent success in the Hindi film Jawan, where he received acclaim for his portrayal of the villain Kali.
Directed by Nithilan Swaminathan, Maharaja marks the first collaboration between Vijay Sethupathi and the director. The film also boasts an impressive ensemble cast, including Anurag Kashyap, Mamta Mohandas, and Natty Nattraj in pivotal roles. Additionally, the music for the film is being composed by Ajaneesh Loknath, while the cinematography is handled by Dinesh Purushothaman.
With its intriguing first look and promising elements, Maharaja is expected to be a unique and action-packed film that showcases Vijay Sethupathi's versatility and acting prowess. As the film progresses, fans eagerly await further updates and trailers, eager to witness the magic that Vijay and the team behind Maharaja have in store.