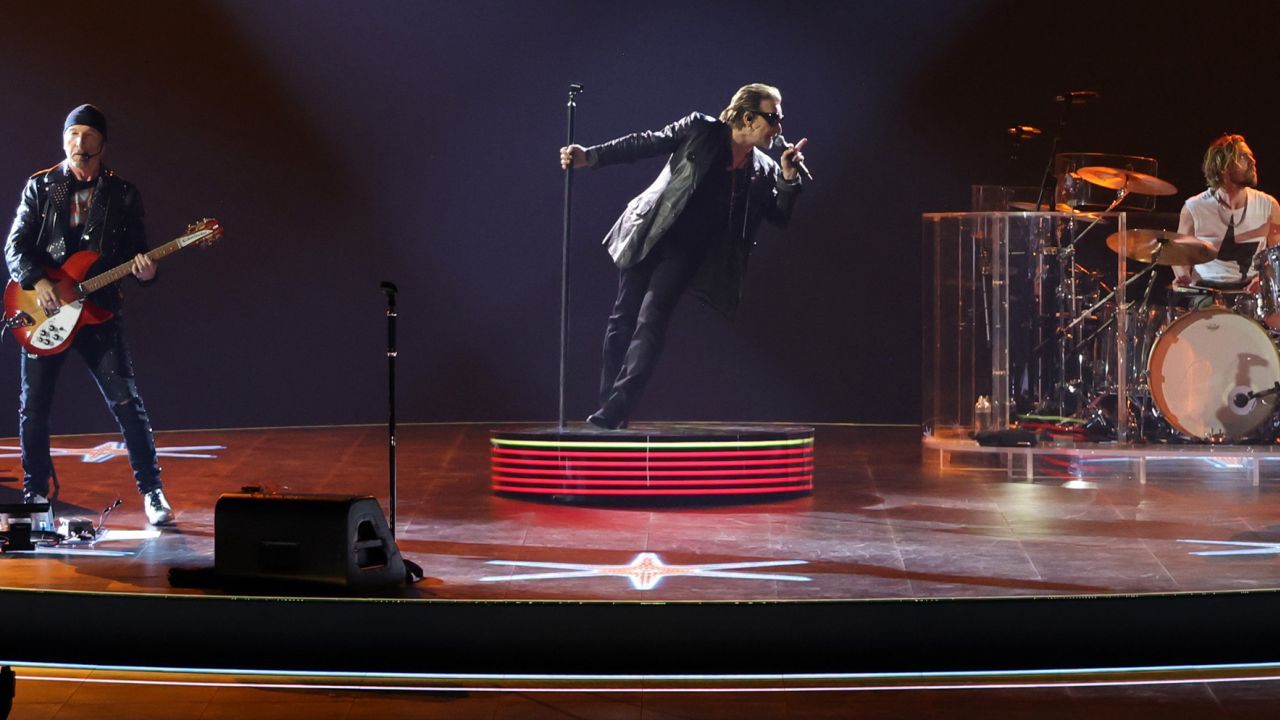 U2 pays tribute to those killed by Gaza militants at a music festival.
U2 paid tribute in song to those killed by Gaza militants at a music festival in Southern Israel over the weekend.
During their show at The Sphere in Las Vegas, Nevada, Bono dedicated their song "Pride (In the Name of Love)" to the hundreds killed in the attack at the Nova Festival held outside Re'im.
"In the light of what's happened in Israel and Gaza, a song about non-violence seems somewhat ridiculous, even laughable, but our prayers have always been for peace and for non-violence," Bono told the Las Vegas audience. "But our hearts and our anger, you know where that's pointed. So, sing with us… and those beautiful kids at that music festival."
Israeli authorities counted something like 260 bodies close to the site of the celebration, where prior film showed lighthearted partygoers from Israel and abroad moving in the desert not long after dawn on Saturday.
Some survivors are among more than 100 hostages that the militant group Hamas claims to be holding in Gaza, according to friends and family members who have seen them in videos shared on social platforms.
"It was a festival of music and peace," Bono told the audience. "A festival of music and peace. Can you imagine?"
Bono changed some of the lyrics of their song to reflect the tragedy.
"Early morning, October 7th," he sang. "The sun is rising in the desert sky / Stars of David, they took your life / But they could not take your pride."
"Pride (In the Name of Love)" originally paid tribute to Martin Luther King Jr. and referenced his assassination on April 4, 1968, at the Lorraine Motel in Memphis, Tennessee.