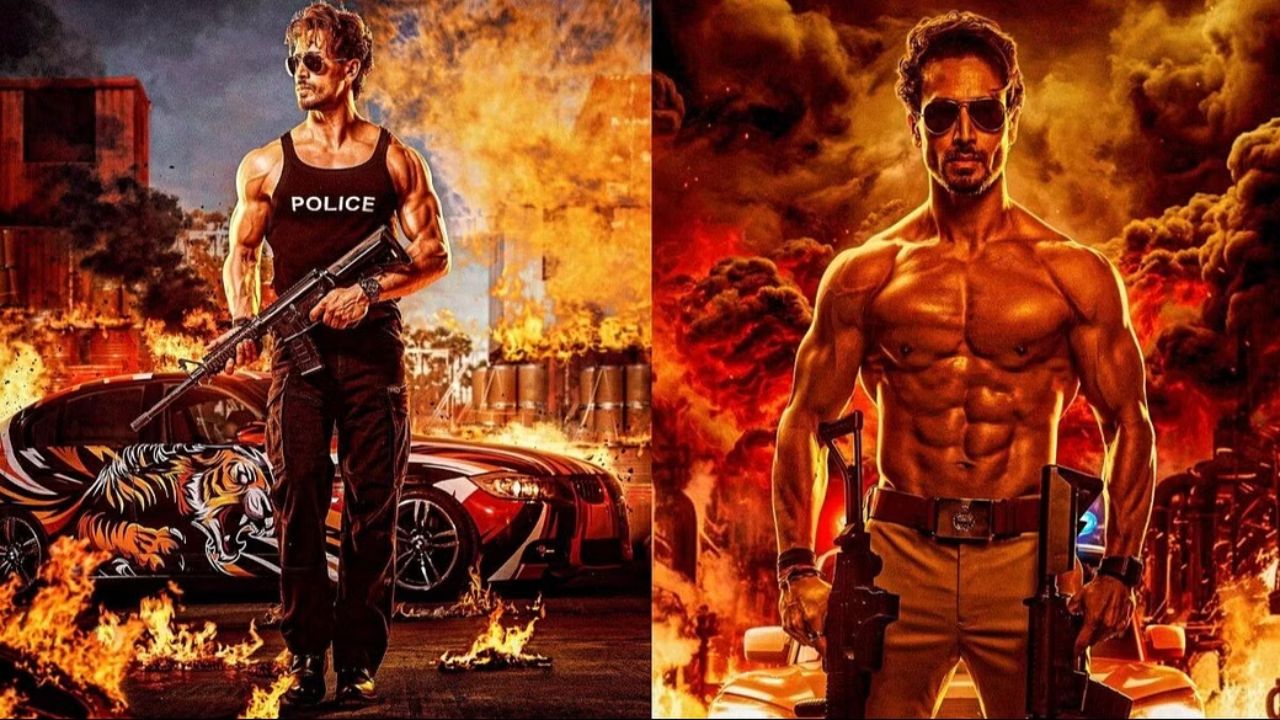 Tiger Shroff Joins Rohit Shetty's Cop Universe as ACP Satya in "Singham Again"
Tiger Shroff enters Rohit Shetty's cop world, sharing his first look as ACP Satya in "Singham Again." Joining stars like Akshay Kumar and Ranveer Singh, his introduction receives a warm welcome.
Tiger Shroff has officially joined Rohit Shetty's esteemed cop universe, marking his entry as ACP Satya in "Singham Again." The actor unveiled his character's first look, causing a stir in the industry.
Tiger's captivating portrayal as ACP Satya was showcased through a series of striking images. In the first glimpse, he flaunts a ripped physique while confidently posing with a gun.
The subsequent image reveals a shirtless Tiger, highlighting his dedication to the role. The final close-up offers an intimate look at his character's new persona.
Excitement and applause poured in from industry peers and fans. Akshay Kumar extended a warm welcome, referring to Tiger as "brother from another mother." Ranveer Singh praised him as "The Phenom," and fans eagerly anticipate the forthcoming collaboration.
Tiger's entry into Rohit Shetty's cop universe adds another layer of anticipation to "Singham Again," a star-studded venture that includes Kareena Kapoor, Deepika Padukone, Ajay Devgn, and more.