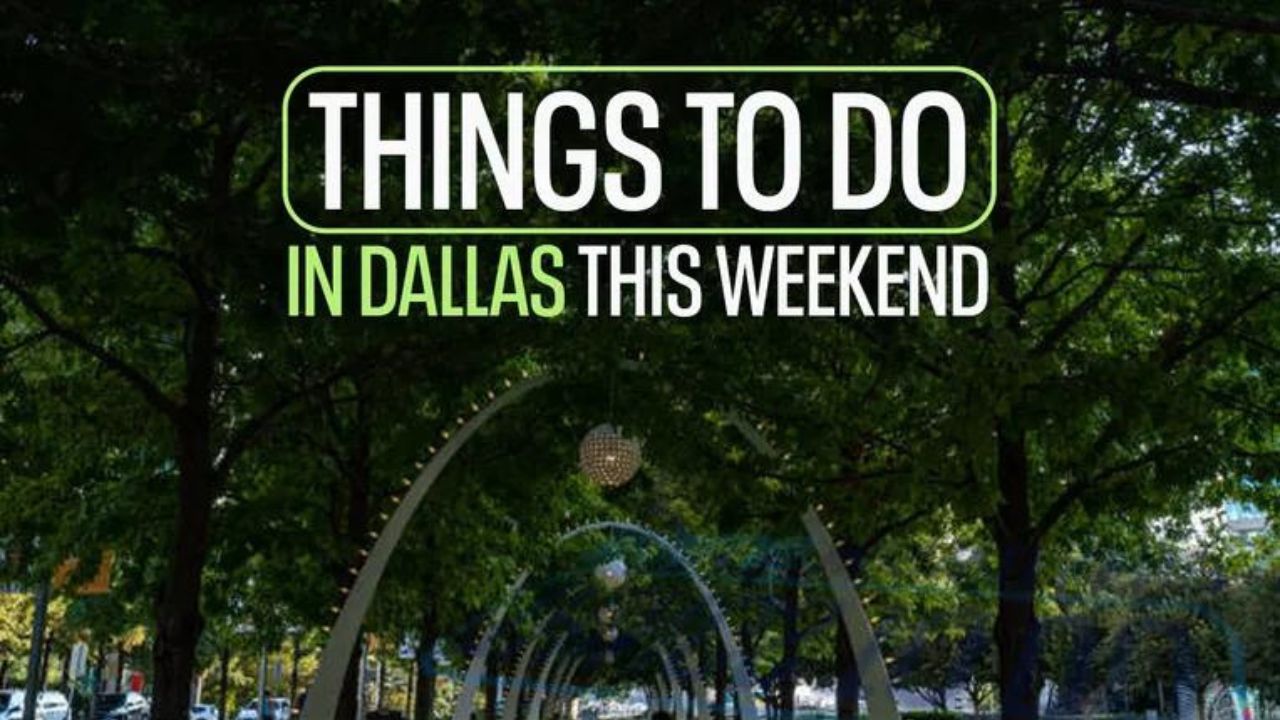 There is plenty to do in and around Dallas-Fort Worth this weekend.
Things to do in Dallas this weekend: September 1-3
Each week, we try to bring something new for our viewers. Here's a list of a few things to do in Dallas-Fort Worth and what to expect from the weather.
Friday, September 1
Riverfront Jazz Festival in Dallas
The 6th Annual Riverfront Jazz Festival from The Black Academy of Arts & Letters will be at the Kay Bailey Hutchison Convention Center all weekend. The shows start Friday at 6:30 p.m. and run through Sunday night.
Danzig at Toyota Music Factory in Irving
Glenn Danzig, the singer of The Original Misfits, will play his debut solo album, Danzig I, to celebrate its 35th Anniversary. The show is scheduled to begin at 6:30 p.m.
Saturday, September 2
Big Noon Kickoff at TCU
The 17th-ranked TCU Horned Frogs are looking to start the season on the right note. The show goes live from the Dee J. Kelly Alumni & Visitors Center lawn at 9 a.m. until kickoff at 11 a.m.
Dinosaurs Live! in McKinney
Take a trip back through time and take your family to the dinosaurs this weekend. The Heard Natural Science Museum & Wildlife Sanctuary in McKinney is hosting an event called Dinosaurs Live. You can see a 46-foot-long animatronic T. Rex and plenty of other realistic-looking dinos that are perfect for photo ops.
Sunday, September 3
Santa at the Hilton Anatole
Summer is over, even for Santa. Jolly Old St. Nick and Mrs. Claus will return home to the North Pole for Christmas after briefly appearing at the Hilton Anatole pool this weekend. Mr. and Mrs. Claus are expected to be there from 10 a.m. to 2 p.m.
Florigami in the Garden at the Fort Worth Botanic Garden
Florigami in the Garden is a six-month outdoor art exhibit that features 18 museum-quality sculptures inspired by origami. Some of the sculptures are more than 30 feet tall. The Exhibit will help mark the Japanese Garden's 50th Anniversary.