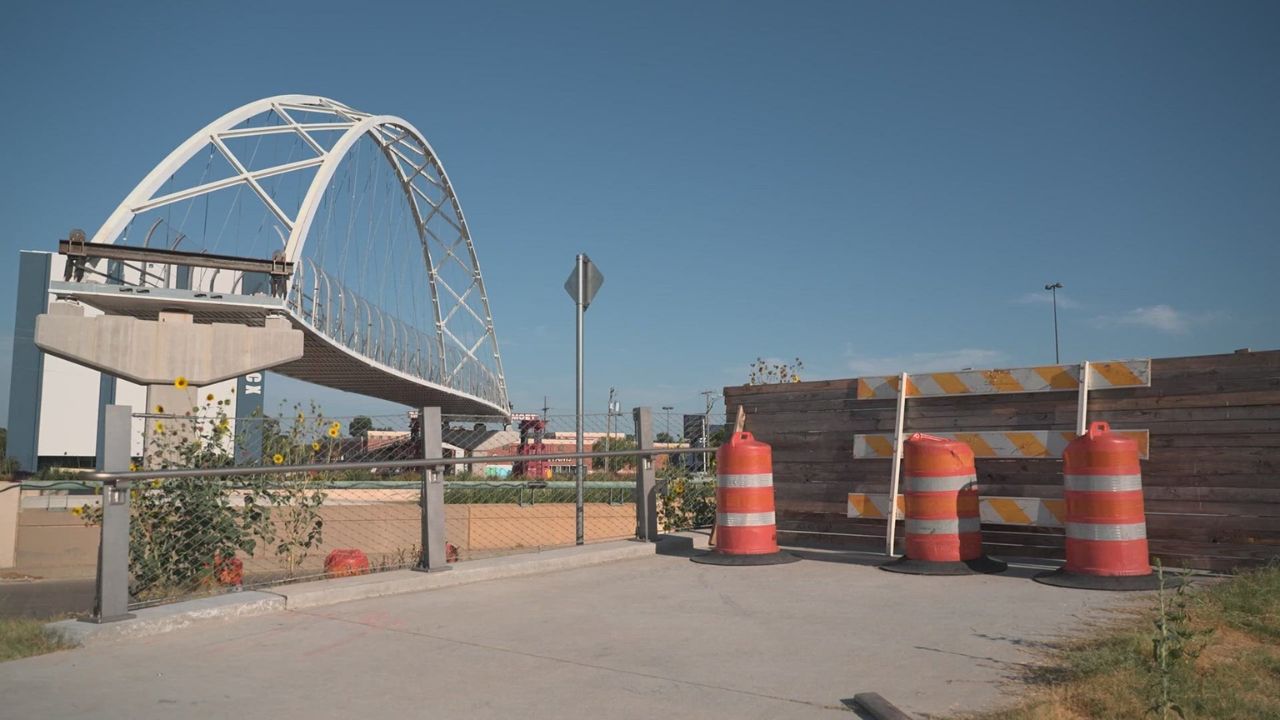 Texas Department of Transportation installed a New pedestrian bridge across the Central Expressway in Dallas.
New pedestrian bridge installed on U.S. Highway 75/Central Expressway in Dallas.
Travelers crossing the U.S. Highway 75/Central Expressway in North Dallas will see a completely new pedestrian bridge- an effortless curve spreading across the bustling road only north of Royal Lane.
The Texas Department of Transportation introduced the new Northaven Trail Bridge over the weekend.
The curve was brought down into place in one enormous piece between Saturday night and Sunday evening, which included shutting down part of the road. It's now being held up by 64 steel cables.
The Pedestrian bridge will, before being extended, interface the Northaven Trail on the west side of the Central Expressway to several paths on the east side of the interstate, White Rock Creek, and Cottonwood Creek.
The objective was to make a portion of the city's grand regions much more open to those not in a vehicle. It's especially welcomed by bicyclists, as well as runners and walkers.
The extension still needs to be completed. It should be associated with the approaches on each side.
There's no timeline for when it will open to the public, but there is a ribbon-cutting ceremony set for mid to late October by a nonprofit that supports Dallas bike trails.
Funding for the $9.3 million bridge mostly comes from the city of Dallas and Dallas County.