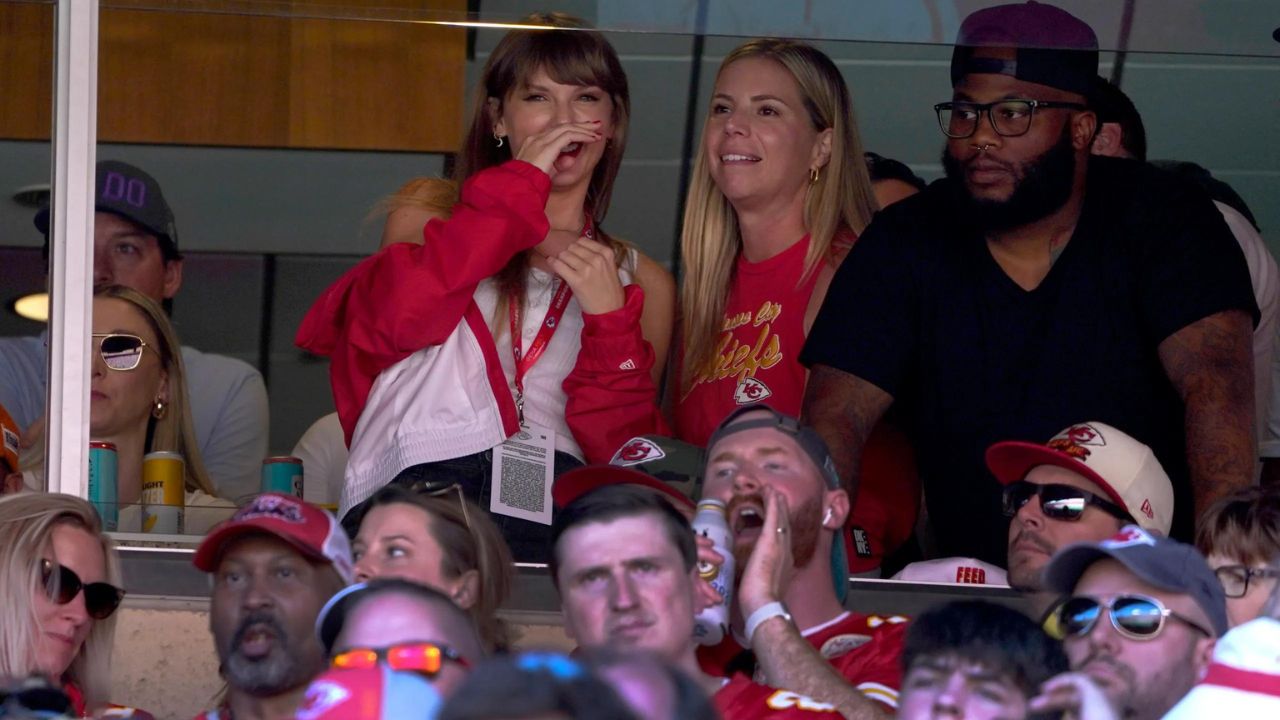 Taylor Swift Supports Travis Kelce at Chiefs Game & Sits With His Mom Amid Romance Rumors
In a recent heartwarming gesture, global pop sensation Taylor Swift was seen supporting Kansas City Chiefs' star player, Travis Kelce, at a recent game. The Grammy-winning artist, known for her philanthropic endeavors and love for sports, sat alongside Kelce's mother, Donna, igniting rumors of a possible romance between the two.
The sighting took place during the highly anticipated Chiefs game, where Swift was spotted cheering enthusiastically for the team alongside Donna Kelce. The presence of the "Love Story" singer in the stands instantly became the talk of the town, with fans and media speculating about the nature of her relationship with Kelce.
Travis Kelce, widely regarded as one of the NFL's premier tight ends, has been making waves both on and off the field. His impeccable skills and charisma have earned him a massive fan following, while his charity work and community involvement have further solidified his status as a role model.
As news of Swift's appearance at the game spread like wildfire, social media platforms were abuzz with fans expressing their excitement and curiosity. The speculation surrounding a potential romance between Swift and Kelce has only added fuel to the fire, captivating the attention of both sports and entertainment enthusiasts.
While neither Taylor Swift nor Travis Kelce has addressed the romance rumors, their joint appearance at the Chiefs game has undoubtedly piqued public interest. As fans eagerly await further developments, one thing remains clear: Taylor Swift's unwavering support for Kelce and her passion for sports continue to make headlines.