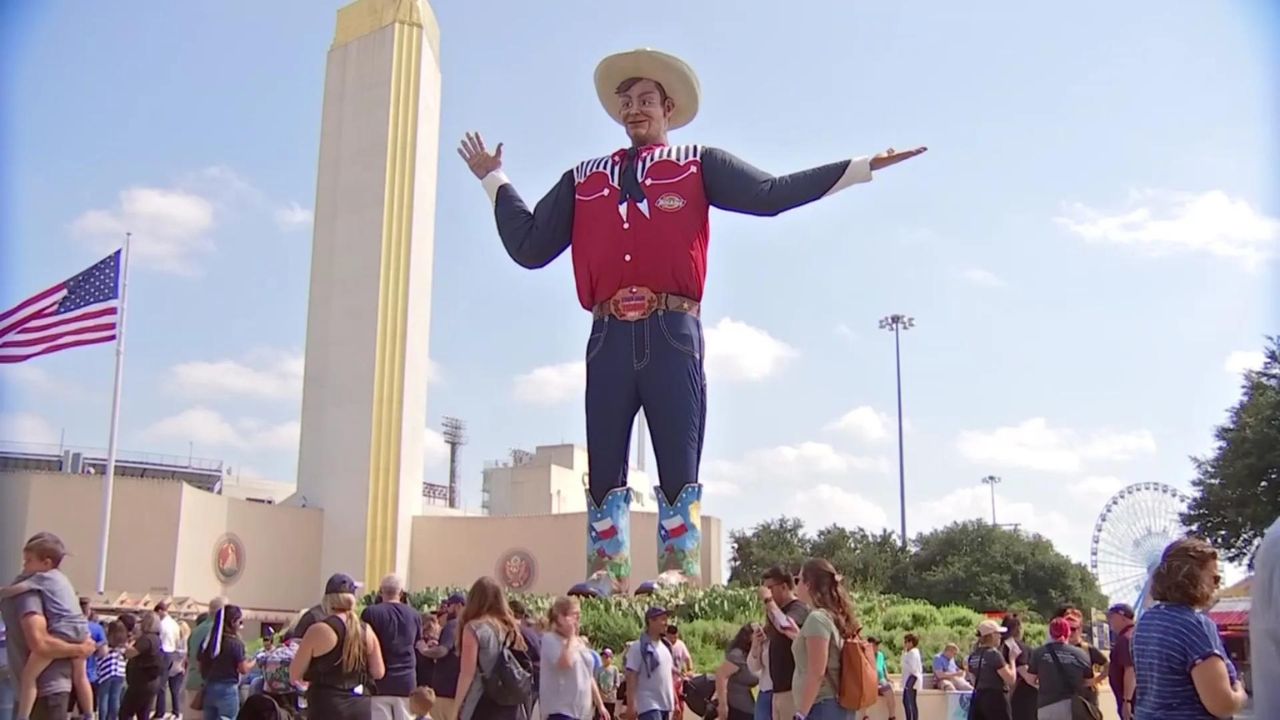 State Fair of Texas: Big Tex put into place in Fair Park
The State Fair of Texas is one week away, and Big Tex has taken its place at the center of Fair Park.
The 55-foot-tall cowboy will again say "Howdy, folks" to attendees this year.
Tex was kept in his place at 10 a.m. on Friday.
This will be Big Tex's 71st year at the fair.
Big Tex is all-decked out this year in some new size 96 boots.
Jessica Bonilla, a social worker, and artist from Irving, designed the boots, which feature a setting sun behind a cactus with wildlife.
She participated in a contest that included almost 300 other artists. The finalists were chosen based on their creativity and representation of Texas pride.
"I didn't think that I would win. I submitted my design and hoped for the best, but I didn't want to get my hopes up just in case," Bonilla said. "Very exciting. I go to the State Fair every year. So I think being able to see my design on Big Tex and take my annual photo with him knowing that my design will be on the boot is an extra step in feeling connected with the State Fair."
Bonilla's winning design is a setting sun behind a cactus with Texas wildlife.
"I love wildlife and animals, so I wanted to base my theme around Texas wildlife," she said.
The State Fair of Texas runs from Sept. 29 to Oct. 22.