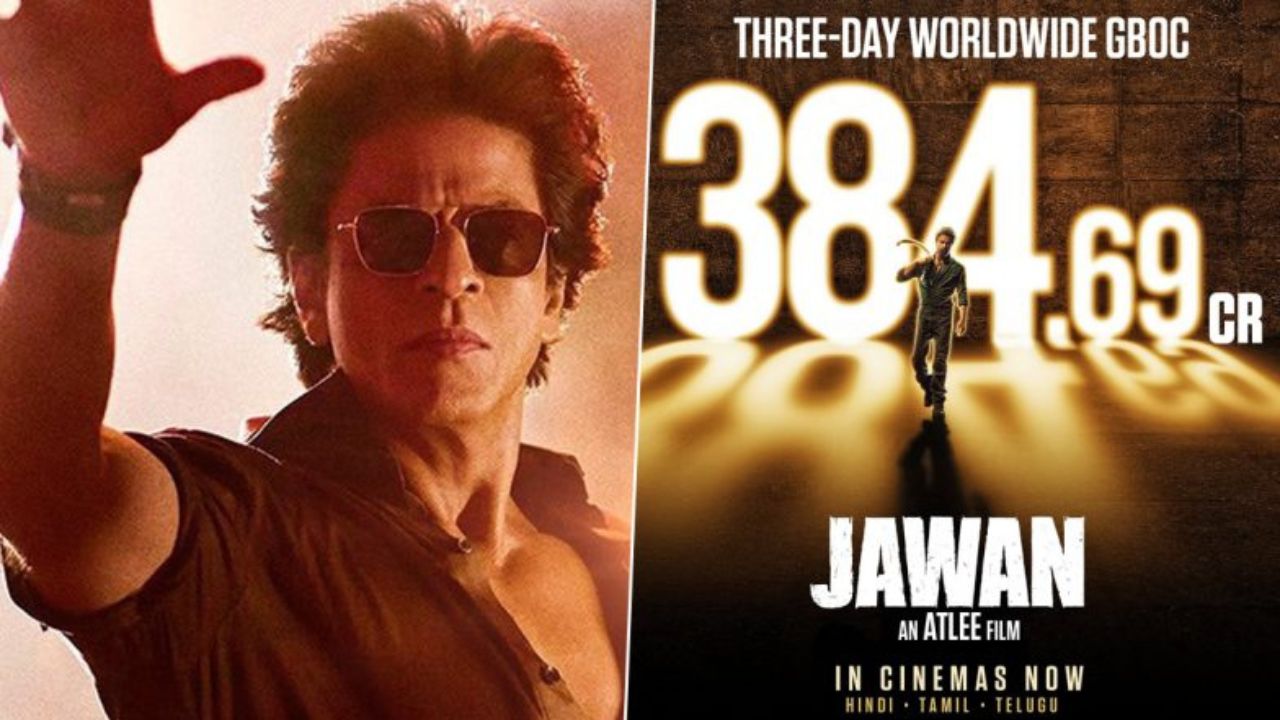 Shah Rukh Khan's "Jawan" Continues to Soar at the Box Office, Collects ₹384 Crore Worldwide in Just Three Days
Shah Rukh Khan's highly-anticipated film "Jawan" has taken the box office by storm, raking in an astounding ₹384 crore worldwide within just three days of its release. The action-packed movie, directed by Atlee, has captivated audiences with its gripping storyline and stellar performances.
On its third day, "Jawan" witnessed an overall occupancy of 62.85% and earned an impressive ₹68.72 crore at the domestic box office. This remarkable achievement has propelled the film's total India collection to an impressive ₹180.45 crore. Internationally, the film amassed a staggering ₹144.22 crore, cementing its position as a global box office sensation.
With a total collection of ₹350 crore, "Jawan" has surpassed the film "Adipurush," which earned ₹340 crore, in just three days. The film's success can be attributed to Shah Rukh Khan's charismatic double role portrayal, as well as the stellar performances by Vijay Sethupathi, Nayanthara, Sanya Malhotra, and Priyamani.
Despite facing some criticism over its dialogues and portrayal of Ramayana, "Jawan" has proven to be a force to be reckoned with. The film's record-breaking opening day collection of ₹129.06 crore marked a significant milestone in the history of Hindi cinema, making it the biggest opening day ever.
Shot in various locations across India, "Jawan" has not only struck a chord with domestic audiences but has also resonated with international viewers. The film's captivating storyline, coupled with the remarkable music composed by Anirudh Ravichander, has garnered widespread acclaim.
As "Jawan" continues to dominate the box office, fans eagerly await the film's further success and its impact on future Bollywood releases. With its remarkable box office performance, "Jawan" has solidified Shah Rukh Khan's position as the undisputed "King of Bollywood" and established itself as one of the most successful films of recent times.