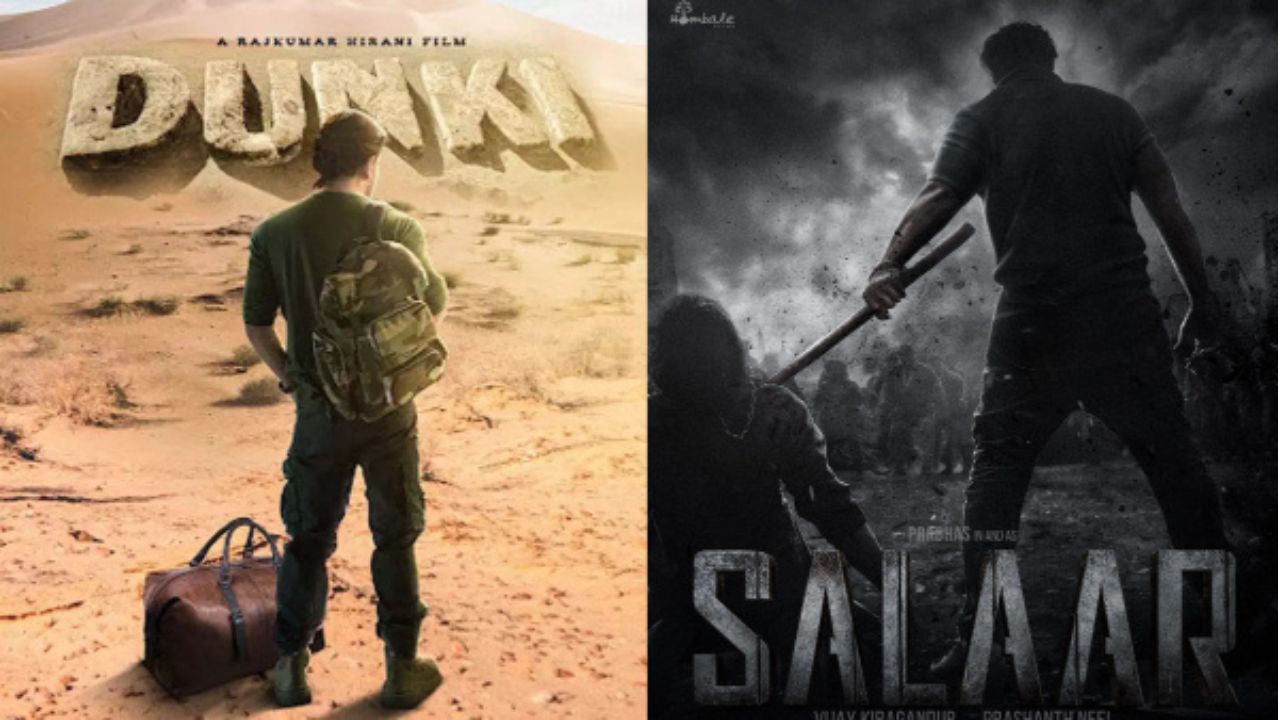 Shah Rukh Khan's 'Dunki' and Prabhas' 'Salaar' Set for Epic Box Office Clash
Both 'Dunki' and 'Salaar' are set for a box office clash on December 22, with no plans for postponement. Makers are confident in their strategy for the face-off."
The much-anticipated clash between two cinematic giants, Shah Rukh Khan's 'Dunki' and Prabhas' 'Salaar,' remains on course. Despite swirling speculations suggesting a delay for 'Salaar' to avert this face-off, insiders confirm that both films are steadfastly preparing for an epic box office showdown.
'Salaar Part 1: Ceasefire,' directed by Prashanth Neel, renowned for the blockbuster 'KGF,' is locked in for a December 22 release, a date previously earmarked for Rajkumar Hirani's 'Dunki.' The collision of these cinematic titans has stoked immense anticipation and curiosity within the film industry.
Experts within the industry have dispelled the notion of 'Salaar' being deferred to a later date. They affirm that the film will hit screens as originally planned, with the film's creators crafting a robust strategy to tackle the head-to-head competition.
A trade expert emphasized, "Rumors abound about postponing 'Salaar,' but there's no truth to them. The film is set for release on December 22 as planned. The buzz around the clash with Shah Rukh's film is part of its appeal, and they don't intend to disrupt that by rescheduling."
Another industry insider underscored, "The rumor is merely to generate buzz. There's no postponement in the works. In fact, I recently met with the entire team, and they've already devised a potent strategy to support the film, counter the clash, and are gearing up for the trailer launch. The team is confident in Prabhas and his market appeal, eagerly anticipating the showdown. They're optimistic about the film's prospects."
The production house affirmed their commitment to the original release date, expressing excitement to witness the audience's response to this momentous cinematic duel. Both 'Dunki' and 'Salaar' are bracing for a box office face-off that promises to be an unforgettable spectacle.