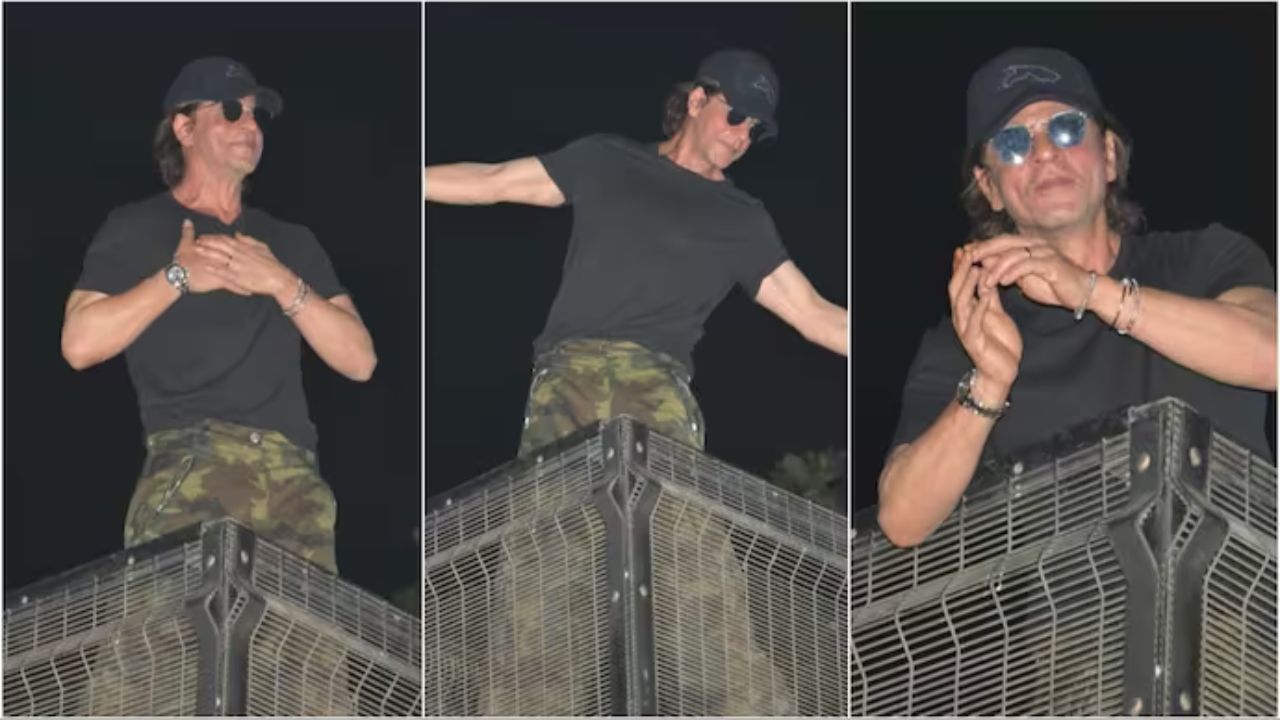 Shah Rukh Khan Celebrates 58th Birthday with Fans, Strikes Iconic Pose
Actor Shah Rukh Khan celebrated his 58th birthday by greeting a sea of fans gathered outside his Mumbai residence, Mannat, at midnight. He delighted them with his iconic open arms pose and expressed gratitude for their love.
On his 58th birthday, superstar Shah Rukh Khan continued his cherished tradition of greeting fans who gathered outside his Mumbai residence, "Mannat". The actor, known for his iconic open arms pose, did not disappoint his admirers.
In a heartwarming midnight celebration, fans cheered as Shah Rukh emerged on the balcony of Mannat. Dressed in an all-black ensemble, he sported a black t-shirt with camouflage pants, a black cap, and stylish sunglasses.
Shah Rukh Khan engaged with his fans, offering folded hands, blowing kisses, flashing thumbs-up signs, and finally, striking his signature open arms pose. The crowd was left enthralled by the actor's charisma and warmth.
As the "King of Bollywood," Shah Rukh Khan's enduring connection with his fans was vividly evident in this birthday celebration, where he demonstrated his deep appreciation for their unwavering love and support.