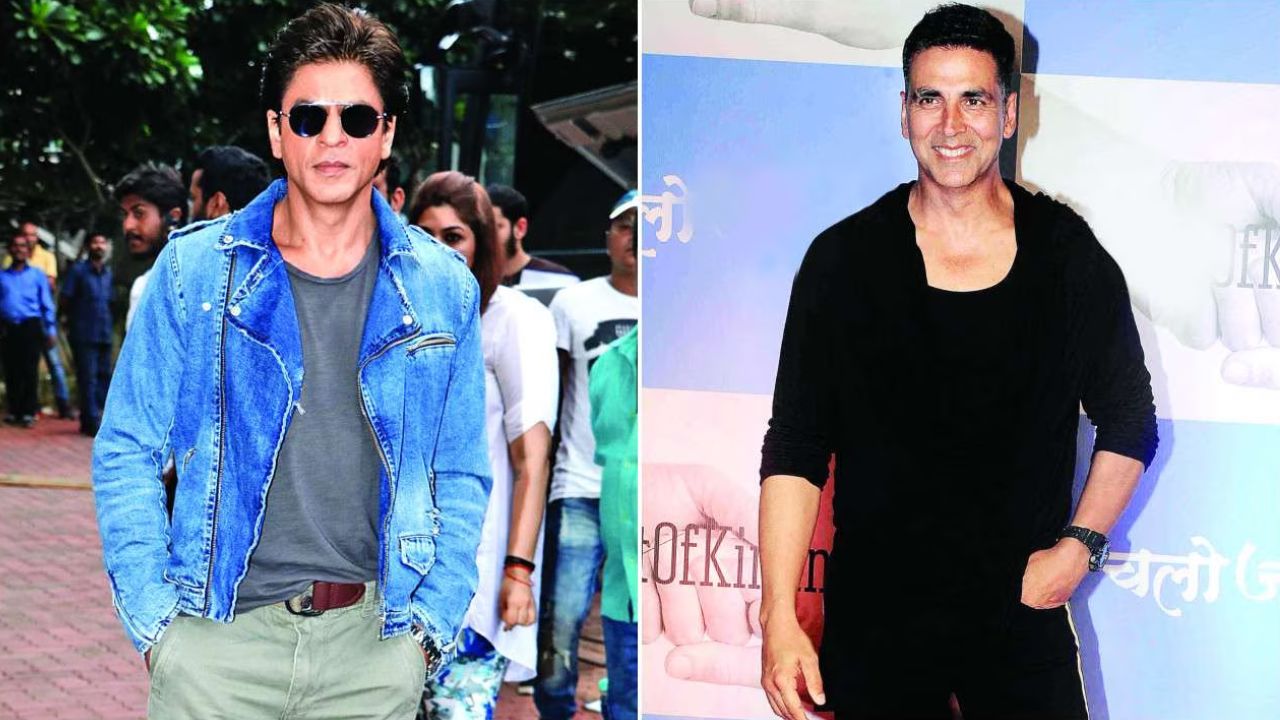 Shah Rukh Khan and Akshay Kumar recently engaged in a bromance on social media
Shah Rukh Khan and Akshay Kumar indulge in bromance as the latter congratulates him for 'Jawan' success
In a heartwarming display of camaraderie, Bollywood stars Shah Rukh Khan and Akshay Kumar recently engaged in a bromance on social media. Akshay Kumar took to his social media handles to congratulate Shah Rukh Khan on the phenomenal success of his latest film, "Jawan." The film has been breaking records left and right, emerging as the fastest Hindi movie to cross the ₹500 crore mark at the global box office.
Akshay Kumar expressed his excitement about the film's success, stating, "Our films are back and how…". He praised the massive numbers achieved by "Jawan" and extended his heartfelt congratulations to Shah Rukh Khan. The "Khiladi" actor's message resonated with fans and industry colleagues alike, with many joining in to celebrate the film's triumph with Shah Rukh Khan.
The success of "Jawan" has been nothing short of extraordinary. Within just four days of its release, the film was declared a hit at the box office. It has shattered records not only in India but also globally, with gross collections reaching an astounding ₹531 crores. The film's popularity has also been reflected in its stellar performance at the international box office, earning a staggering ₹520.79 crores so far.
Shah Rukh Khan graciously acknowledged Akshay Kumar's congratulatory message and expressed his gratitude towards him and his fans for their unwavering support. The industry veteran's response to Akshay Kumar's message further solidified their bond and showcased the mutual respect they share.
The success of "Jawan" has not only brought joy to Shah Rukh Khan and his fans but has also reinvigorated the Bollywood film industry as a whole. With these two powerhouses coming together in a display of friendship and celebration, it is evident that Indian cinema is indeed back and thriving. The bromance between Shah Rukh Khan and Akshay Kumar serves as a testament to the unity and camaraderie within the industry, inspiring fans and fellow actors alike.