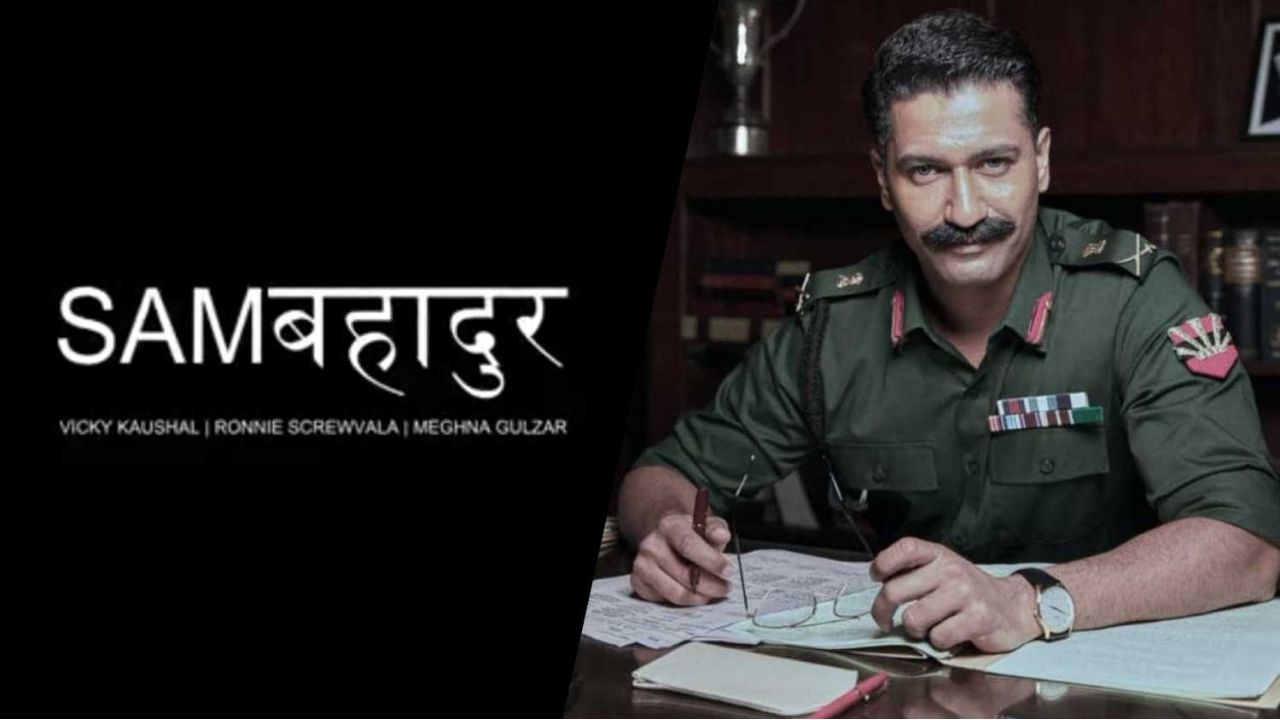 Sam Bahadur teaser: Vicky Kaushal transforms into Sam Manekshaw in rousing biopic that shows birth of a nation
Discover the awe-inspiring transformation of Vicky Kaushal into Field Marshal Sam Manekshaw in the highly anticipated biopic, 'Sam Bahadur.'
In a captivating teaser released recently, actor Vicky Kaushal showcased his remarkable transformation into the legendary war hero, Field Marshal Sam Manekshaw, in the highly anticipated biopic "Sam Bahadur." Directed by Meghna Gulzar, known for her critically acclaimed film "Raazi," the teaser offers a glimpse into the inspiring life of the first Indian Army officer to attain the rank of Field Marshal.
The teaser, spanning 85 seconds, captures the essence of Sam Manekshaw's indomitable spirit and his instrumental role in the birth of a new nation. Set against the backdrop of the 1971 India-Pakistan war, which led to the creation of Bangladesh, the film focuses on the exceptional leadership and bravery displayed by Manekshaw during this historic conflict.
Vicky Kaushal, who previously collaborated with Meghna Gulzar in "Raazi," delivers a compelling performance as he embodies the persona of Sam Manekshaw. The teaser showcases Kaushal's dedication to the role, portraying the war hero's unwavering commitment to the battlefield and his disdain for political influences.
Joining Kaushal in this stellar cast are talented actors Sanya Malhotra, Fatima Sana Shaikh, Neeraj Kabi, and Mohammed Zeeshan Ayyub. Together, they bring to life the gripping narrative surrounding the life and legacy of Field Marshal Sam Manekshaw.
Field Marshal Manekshaw, who shared a warm equation with then Prime Minister Indira Gandhi, played a pivotal role in the 1971 war. His strategic brilliance and leadership skills were instrumental in securing a decisive victory for India. The biopic aims to shed light on his remarkable achievements and the impact he had on the nation.
"Sam Bahadur" is scheduled to release on December 1, 2023, and is expected to be a cinematic masterpiece that not only pays tribute to a national hero but also serves as a reminder of the sacrifices made during the birth of a new nation.
As fans eagerly await the release of the film, the teaser has generated tremendous excitement and anticipation, setting the stage for a compelling and unforgettable cinematic experience that showcases the extraordinary journey of Sam Manekshaw and the birth of a nation.
Overall, "Sam Bahadur" promises to be a poignant and powerful portrayal of an iconic figure in Indian history and is poised to leave a lasting impact on audiences with its stellar cast, gripping storyline, and Vicky Kaushal's awe-inspiring transformation into Field Marshal Sam Manekshaw.