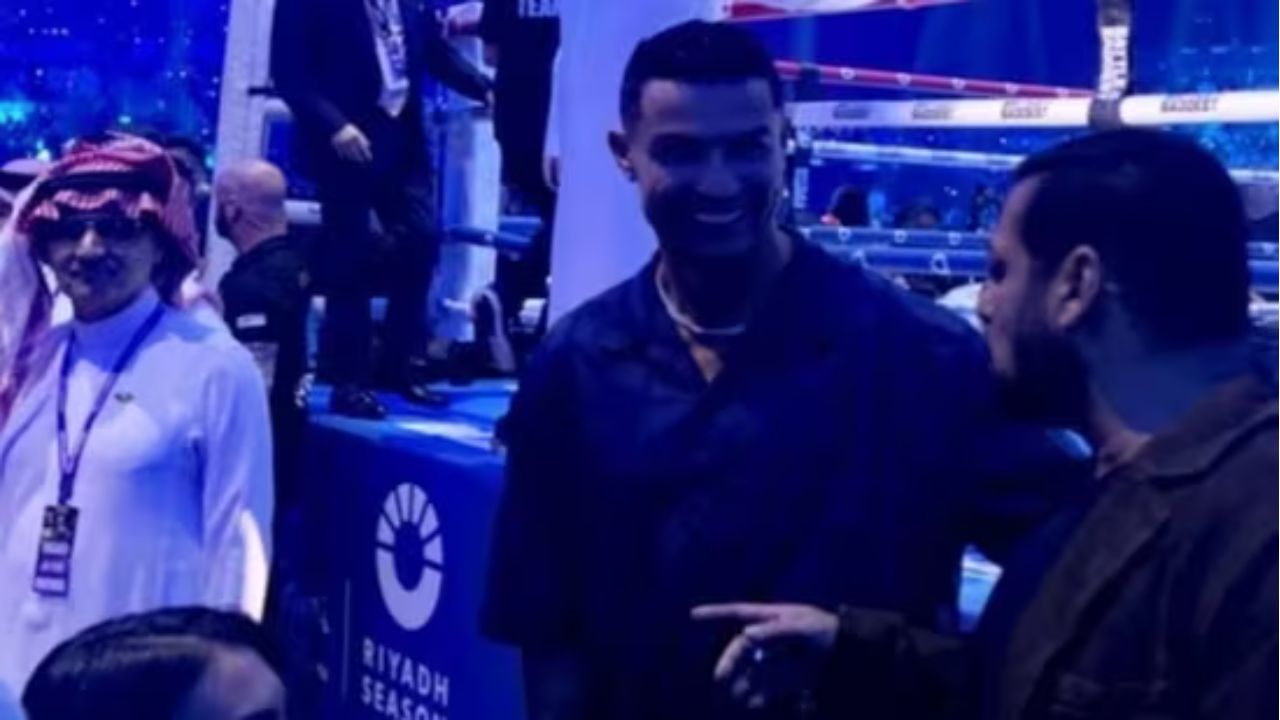 Salman Khan and Cristiano Ronaldo's Candid Chat Silences Trolls
A new viral picture shows Salman Khan and Cristiano Ronaldo chatting at a boxing match, putting to rest rumors of Ronaldo snubbing the Indian actor.
Amidst speculations that Cristiano Ronaldo had ignored Salman Khan at a boxing match, a new picture has emerged online. The image captures Salman Khan and football superstar Cristiano Ronaldo engrossed in a conversation at the sidelines of a boxing event.
The online world had been abuzz with a video showing Ronaldo walking near a boxing ring, seemingly not acknowledging Salman Khan. This video fueled trolling against the actor.
The latest picture depicts Ronaldo laughing as he converses with Salman Khan, with both of them standing near the boxing ring. This image appears to debunk claims of Ronaldo ignoring the Indian actor.
Previously, photos of Salman Khan sitting beside Ronaldo and his girlfriend Georgina Rodriguez during a boxing match between Tyson Fury and Francis Ngannou in Saudi Arabia had gone viral.
Numerous videos and photos showcased the two celebrities enjoying the match along with other notable figures like Kanye West, Eminem, and Conor McGregor in the audience.