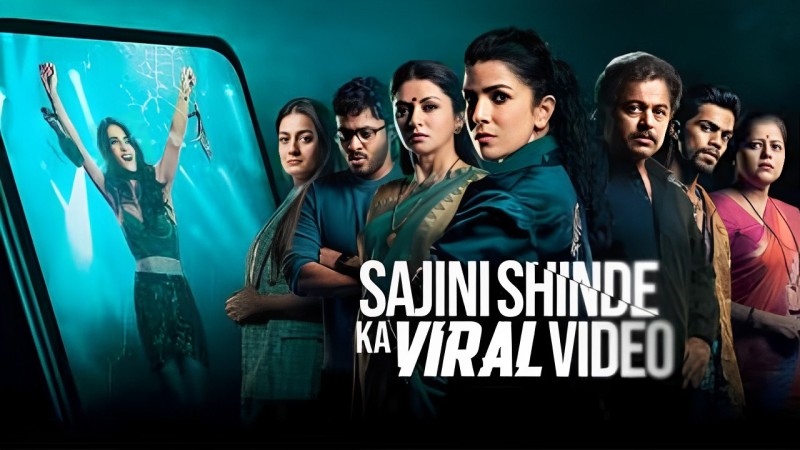 "Sajini Shinde Ka Viral Video" Movie Review: A Relevant Social Thriller
"Sajini Shinde Ka Viral Video" tackles the impact of a leaked explicit video on a young teacher's life. While addressing a sensitive issue, the film sparks a crucial dialogue about privacy in the digital age.
The movie "Sajini Shinde Ka Viral Video" delves into the life of a young physics teacher, Sajini (Radhika Madan), whose existence is upended when a private video of her celebrating her birthday goes viral. Facing public humiliation and scrutiny, she later goes missing, presumed dead. Investigator Bela (Nimrat Kaur) takes on the case, delving into suspects like Sajini's fiancé, school staff, and family.
Directed by Mikhil Musale and written by Parinda Joshi, the film addresses the sensitive topic of privacy invasion in the social media era. It highlights the devastating impact of exposing private lives to the public. Although it occasionally relies heavily on feminist lines, the movie conveys the importance of fact-checking and avoiding thoughtless gossip that can ruin lives.
Radhika Madan portrays Sajini convincingly, while Nimrat Kaur excels as the determined investigator. The supporting cast, including Soham Majumdar, Bhagyashree, Sumeet Vyas, and Subodh Bhave, delivers commendable performances.
While the film maintains suspense regarding Sajini's whereabouts, the climax reveal falls slightly short of expectations. Tighter screenplay and execution could have enhanced the film's impact, but it successfully initiates a conversation on a pertinent subject while maintaining moments of unpredictability and tension.