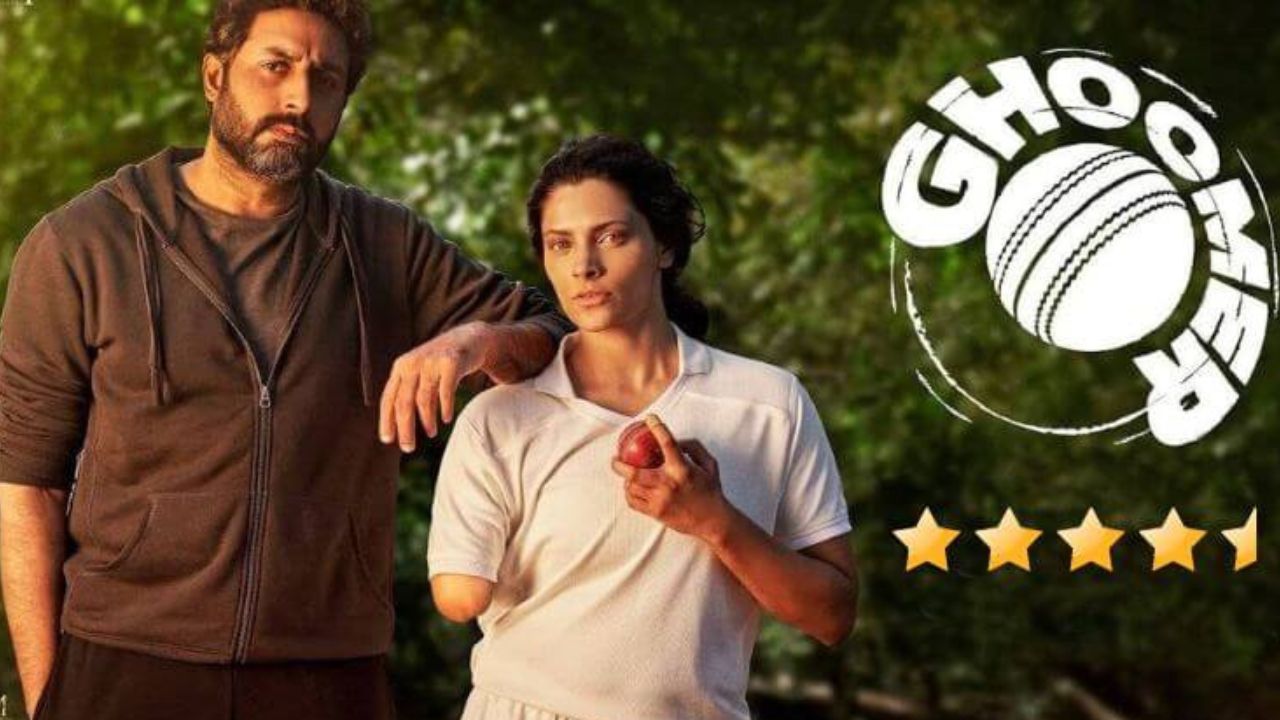 Review of 'Ghoomer': Abhishek Bachchan's film is a powerful story of human resilience.
Abhishek Bachchan, Saiyami Kher Film is an Inspiring Journey Of Resilience And Triumph
R Balki's gripping cricket drama concerns sports, tragedy, and patriotism. Rising female cricketer Anina's (Saiyami Kher) dreams shatter when she loses her arm in an accident. With all the hard work and determination, Anina, and her coach Paddy (Abhishek Bachchan), fight against all odds to make her dream of becoming a cricketer come true.
Sports and tragedy have forever been an essential part of an athlete's life, but what should a sportsperson do when tragedy is so perfect to recover from? R Balki's latest release Ghoomerhighlights that and gives strength to fight with a bit of patriotism. The film features some awe-inspiring moments that go well with the background score designed by Amit Trivedi.
In the film, Saiyami Kher is seen on a mission to fulfill her dreams but meets a tragedy. Abhishek Bachchan and Shabana Azmi have done an excellent job as Anina's mentors. Shabana and Abhishek's characters are the exact counterparts, with Shabana coaching the girl in the first half and Abhishek leading the second. Angad Bedi, in the supporting role of a lovestruck boy, really managed to make his presence felt despite his limited screen presentation. Balki truly explored the depths of every vital character and even brought Amitabh Bachchan in a guest appearance as a commentator and a 'true Indian.'
The film might give the impression of a half-framed story in the beginning. But all questions are eventually answered by all the characters themselves.