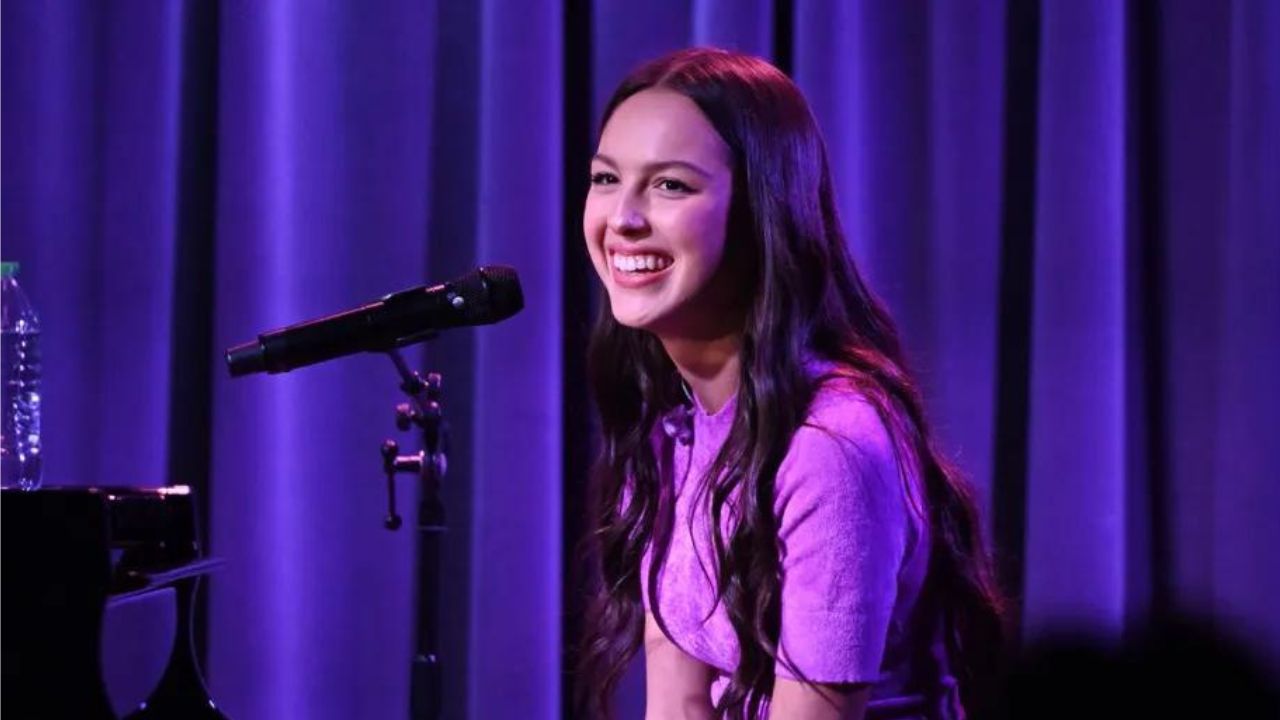 Olivia Rodrigo Surprises Jimmy Kimmel's Kids During School Run
Olivia Rodrigo made a surprise appearance during Jimmy Kimmel's kids' school run, leaving them star-struck. The singer, known for hits like "Good 4 U," discussed her career, family, and more on the show.
Olivia Rodrigo left Jimmy Kimmel's kids star-struck during a school run when they spotted her by the roadside and gave her a ride. The heartwarming encounter, which aired on Kimmel's late-night show, highlighted the excitement of celebrity sightings.
As a hitchhiker, Rodrigo joined Kimmel's kids during their morning school drop-off, and the surprise was captured on camera for the show's audience. Kimmel introduced Rodrigo to his young passengers, including nine-year-old Jane and six-year-old Billy, who were visibly thrilled to meet the "Good 4 U" star.
During her appearance on the show, Rodrigo discussed various topics, from house hunting and her fear of ghosts to the contents of her bag of "President Biden goodies." The talented artist, a recipient of three Grammy Awards and known for topping the Billboard Hot 100 chart three times, shared insights about her career and life.
The heartwarming moment emphasized the genuine excitement that comes with unexpectedly encountering a celebrity. Rodrigo's down-to-earth and candid personality resonated with audiences, showcasing the charm of unscripted moments with stars.
The encounter brought a refreshing touch to celebrity interactions, proving that even the biggest stars can create genuine, heartwarming moments with their fans.