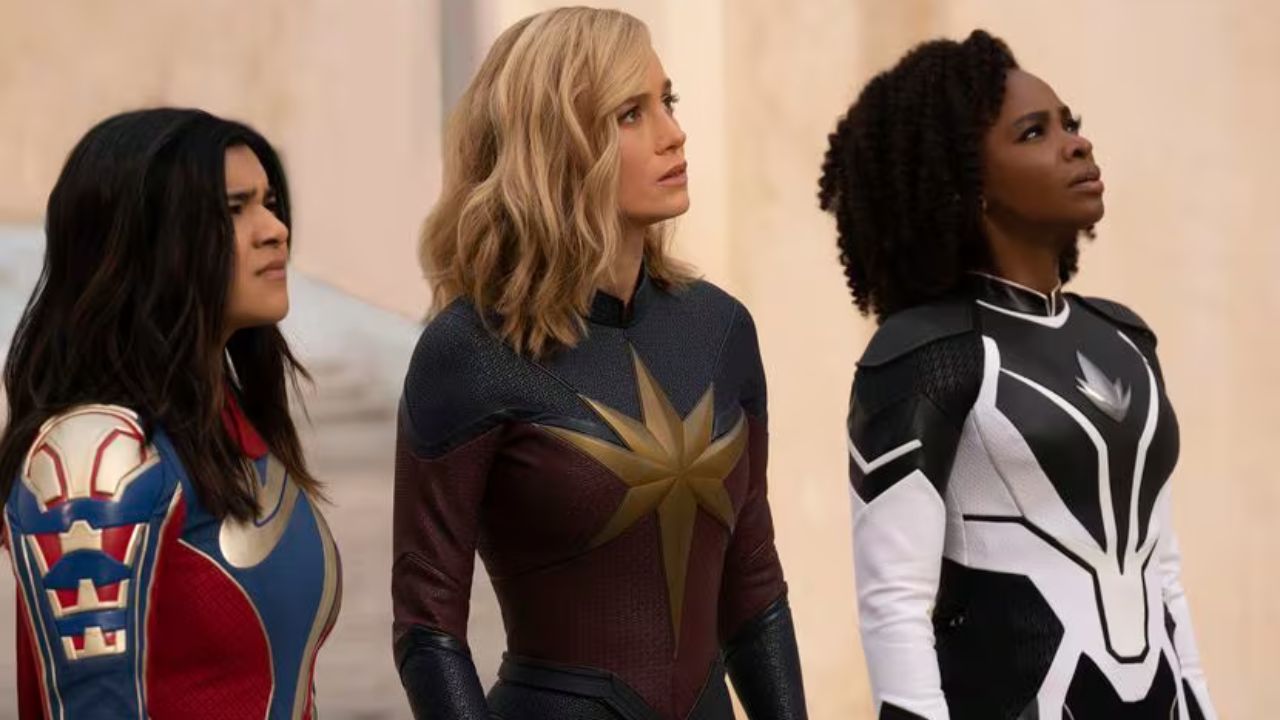 New Movies in North Texas Theaters on Nov. 10: 'The Marvels' and More
Get ready for a cinematic adventure in North Texas as new releases hit the theaters. 'The Marvels' and other exciting films promise entertainment for all.
This week, North Texas theaters are gearing up for a diverse lineup of movies, including highly anticipated releases and an intriguing mix of genres.
'ADVENTURES OF THE NAKED UMBRELLA':
An action comedy featuring a convicted arsonist's hilarious mishaps, starring Jeremy Davies, Tom Arnold, Richard Riehle, and Taryn Manning. (Runtime: 97 mins, Not rated)
'THE GREAT TURKEY TOWN MIRACLE':
A faith-based drama inspired by a true story, where a DJ must find 4,000 turkeys to keep his job and support his family. (Runtime: 90 mins, PG)
'THE HOLDOVERS':
A heartwarming holiday movie set in 1970, showcasing an unlikely bond between three individuals over Christmas break at a Massachusetts boarding school. A snapshot of a moment in time. (Runtime: 133 mins, R)
'IT'S A WONDERFUL KNIFE':
A holiday horror comedy where a woman realizes how her town would be without her after saving it from a killer. Starring Jane Widdop, Jess McLeod, Joel McHale, and Justin Long. (Runtime: 87 mins, R)
'JOURNEY TO BETHLEHEM':
A live-action musical adventure retelling the story of Mary, Joseph, and the birth of Jesus with classic Christmas melodies and humor. (Runtime: 98 mins, PG)
'LAST SUSPECT':
A Chinese crime drama where a lawyer uncovers a plot while defending an accused killer. (Runtime: 119 mins, Not rated)
'MANODROME':
An intense drama featuring a struggling Uber driver joining a secret society led by "Dad Dan" to vent his aggression. (Runtime: 95 mins, R)
'THE MARVELS':
A female-led superhero film with Iman Vellani as Ms. Marvel/Kamala Khan and a thrilling ensemble cast. (Runtime: 105 mins, PG-13)
North Texas theaters offer an array of cinematic experiences this week, catering to various tastes and preferences. Whether you're in the mood for comedy, drama, action, or a superhero adventure, you'll find something to enjoy on the big screen.