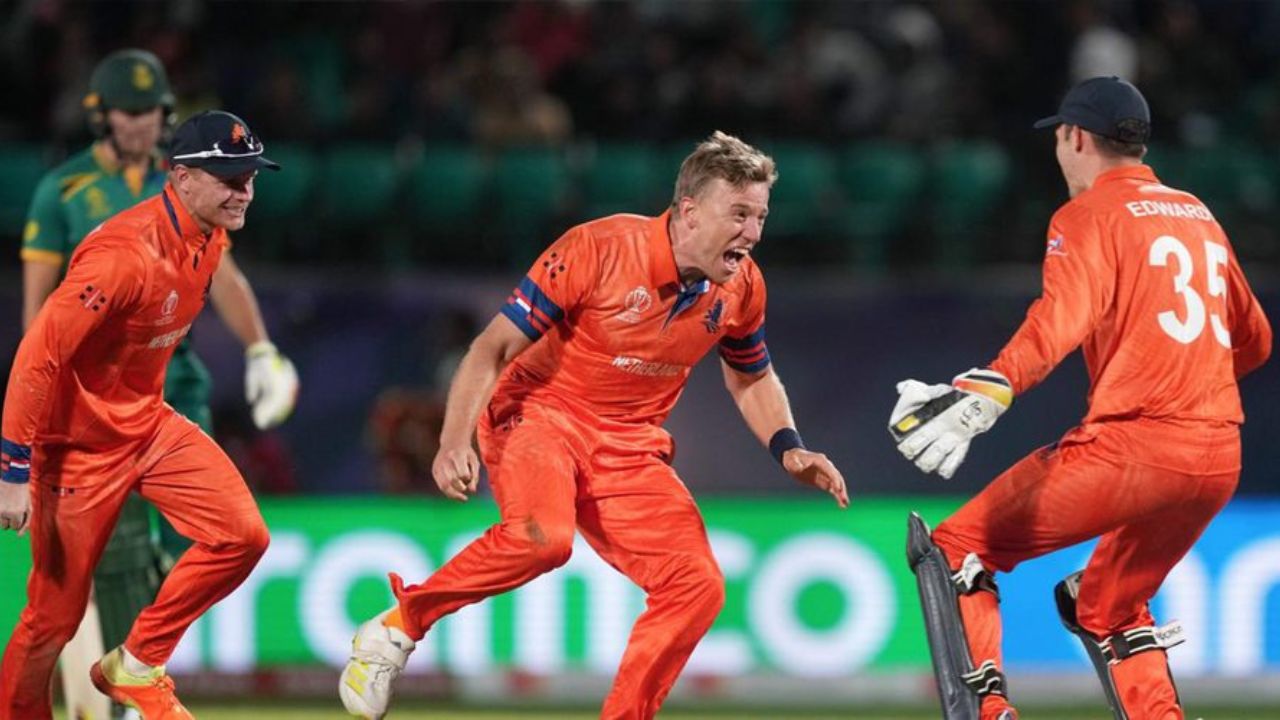 Netherlands Stuns South Africa with Historic Victory in ICC Cricket World Cup 2023
In a monumental upset, the Netherlands secures a remarkable 38-run triumph over South Africa in the ICC Men's Cricket World Cup. Discover how Scott Edwards and his team achieved this historic win.
Netherlands 245 for 8 (Edwards 78*, van der Merwe 29, Jansen 2-27) beat South Africa 207 (Miller 43, van Beek 3-60, van der Merwe 2-34, de Leede 2-36, van Meekeren 2-40) by 38 runs 43 overs a side
Netherlands Makes History with Sensational Victory over South Africa
In what will be remembered as one of the most significant upsets in the history of the ICC Men's Cricket World Cup, the Netherlands emerged victorious with a stunning 38-run win against South Africa in Dharamsala on a memorable Tuesday. Let's delve into the thrilling match that left cricket fans across the globe in awe.
Scott Edwards Leads the Charge
The hero of the day for the Netherlands was none other than Scott Edwards, who played an unbeaten half-century that not only provided a glimmer of hope but also ignited a fire within his bowlers. Edwards' incredible performance instilled belief in his team that they could achieve the unthinkable – defeating South Africa, a cricketing powerhouse.
Netherlands' Maiden Victory
With this monumental win, the Netherlands achieved their first-ever victory against South Africa in One Day Internationals (ODIs). It's a momentous achievement that showcases the growth and potential of the Dutch cricket team on the international stage.
In conclusion, the Netherlands' historic victory against South Africa in the ICC Cricket World Cup is a testament to the unpredictability and magic of cricket. The inspired performance of Scott Edwards and his team will be celebrated for years to come, and it serves as a reminder that in cricket, the underdogs can rise to the occasion and create history.