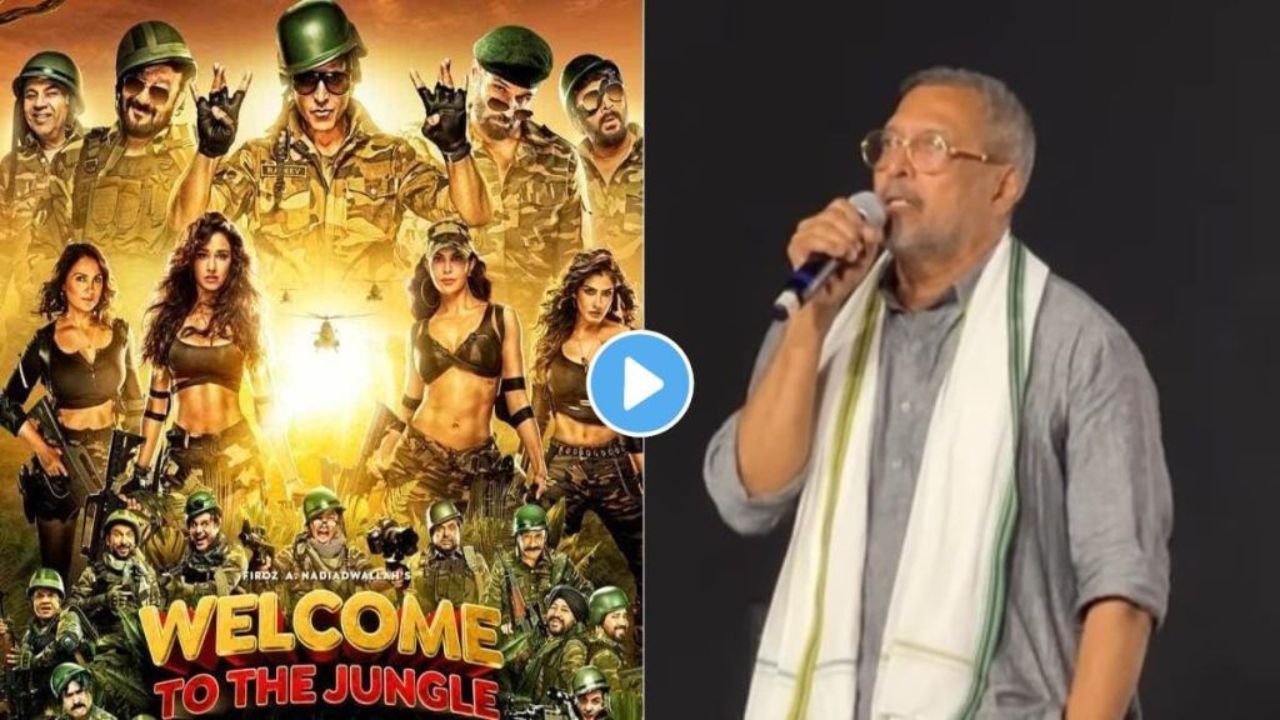 Nana Patekar opens up on not being part of Akshay Kumar's Welcome To The Jungle
Nana Patekar, the renowned Bollywood actor, recently spoke out about not being a part of the highly anticipated film, Welcome To The Jungle, which was announced on Akshay Kumar's birthday on September 9th. Fans were taken aback when they realized that Nana Patekar's iconic character, Uday Shetty, would not be making an appearance in the third installment of the Welcome franchise.
During the trailer launch of another film, Nana Patekar addressed his absence from Welcome To The Jungle, stating, "I'm not doing Welcome (to the Jungle) because they may think I've become dated, that's why they didn't take me". The actor seemed to suggest that he may be considered too old or past his prime for the role.
Welcome To The Jungle is set to be directed by Ahmed Khan and features an ensemble cast including Akshay Kumar, Sanjay Dutt, and Arshad Warsi. The film is scheduled for release on December 20, 2024.
Nana Patekar's absence from the film has left fans speculating about the storyline and how the film will progress without his beloved character. However, with the star-studded cast and the franchise's successful track record, fans are eagerly awaiting the release of Welcome To The Jungle to see what surprises are in store.