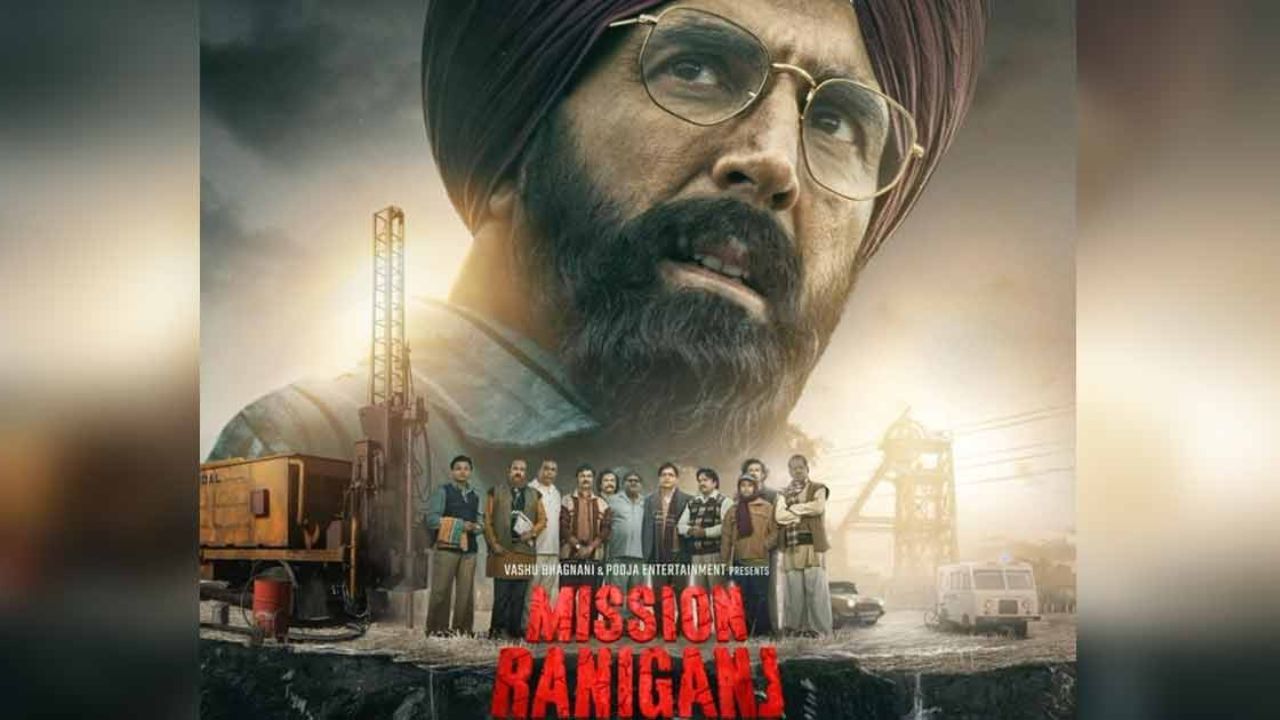 Mission Raniganj: Makers Share The New Poster
The makers of the highly anticipated movie "Mission Raniganj" have recently shared the new poster, creating a wave of excitement among audiences, industry insiders, and critics alike. Initially titled "Mission Raniganj: The Great Indian Rescue," the film has garnered attention for its powerful storyline and stellar cast. The movie stars the versatile actor Akshay Kumar in the lead role, along with an ensemble cast that promises to deliver a gripping cinematic experience.
"Mission Raniganj" pays homage to the indomitable human spirit and the brilliance of engineering minds. The film revolves around a coal mine accident and the extraordinary efforts of a rescue team led by the character Jaswant Singh Gill, portrayed by Akshay Kumar. The story is set to captivate audiences with its thrilling narrative and high-stakes rescue mission.
Scheduled for release in theaters on October 6th, 2023, "Mission Raniganj" is poised to be a box office success. Fans eagerly anticipate the unveiling of the film's trailer, which is set to be released on September 25th, providing a glimpse into the intense and gripping world of the movie.
The decision to change the title from "Mission Raniganj: The Great Indian Rescue" to simply "Mission Raniganj" has sparked some debate. However, the movie continues to generate buzz and anticipation, with audiences eagerly awaiting its release.
As the release date draws near, fans and movie enthusiasts are advised to stay tuned for more updates on this highly anticipated film. With its compelling storyline, talented cast, and thrilling rescue narrative, "Mission Raniganj" is expected to be a must-watch movie that celebrates the triumph of the human spirit in the face of adversity.