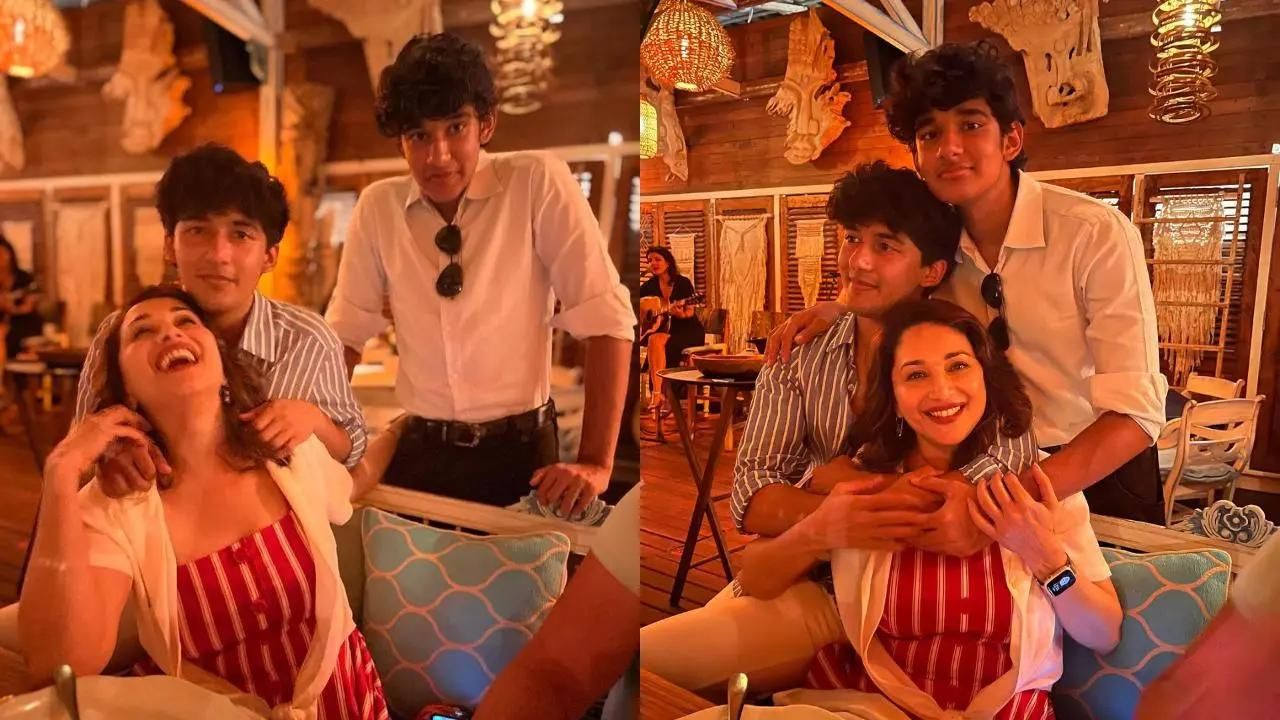 Madhuri Dixit gets emotional as Ryan and Arin leave for college.
Madhuri Dixit gets emotional as both her sons leave for college. She posted a couple of pictures with them from their outing together.
Bollywood actor Madhuri Dixit is a doting mother to her two sons, Arin and Ryan Nene. She often shares pictures and videos with them on social media, and they sometimes also make appearances on their father, Shriram Madhav Nene's YouTube channel. On Thursday, the actor shared an emotional post on her Instagram account as both her sons left for college.
Madhuri shares some pics with Arin and Ryan from their recent dinner outing. In the pics, we can see Ryan and Arin holding their mother affectionately while she flashes her infectious smile.
Madhuri shared the pics and wrote, "My boys ❤️ How can you both be in college already! Where has the time gone? Still, I'm excited for you to have your adventures and become the best version of yourselves. I love you always and will miss you immensely all the time. Home won't be the same without you two."
Arin is currently studying at the University of Southern California in the US. 17-year-old son Ryan has completed his education at the American School of Bombay (ASB) and was looking for colleges recently.
When Arin left for college in 2021, Madhuri said, "I can't believe it is that time of the year when my oldest son has finished school, and now he will start college. And my baby is flying the nest, as they say it. I can't believe how the years have gone; he is already 18. He will be on his own in a university, and I am so concerned as every mother will be about how he will lead an independent life."