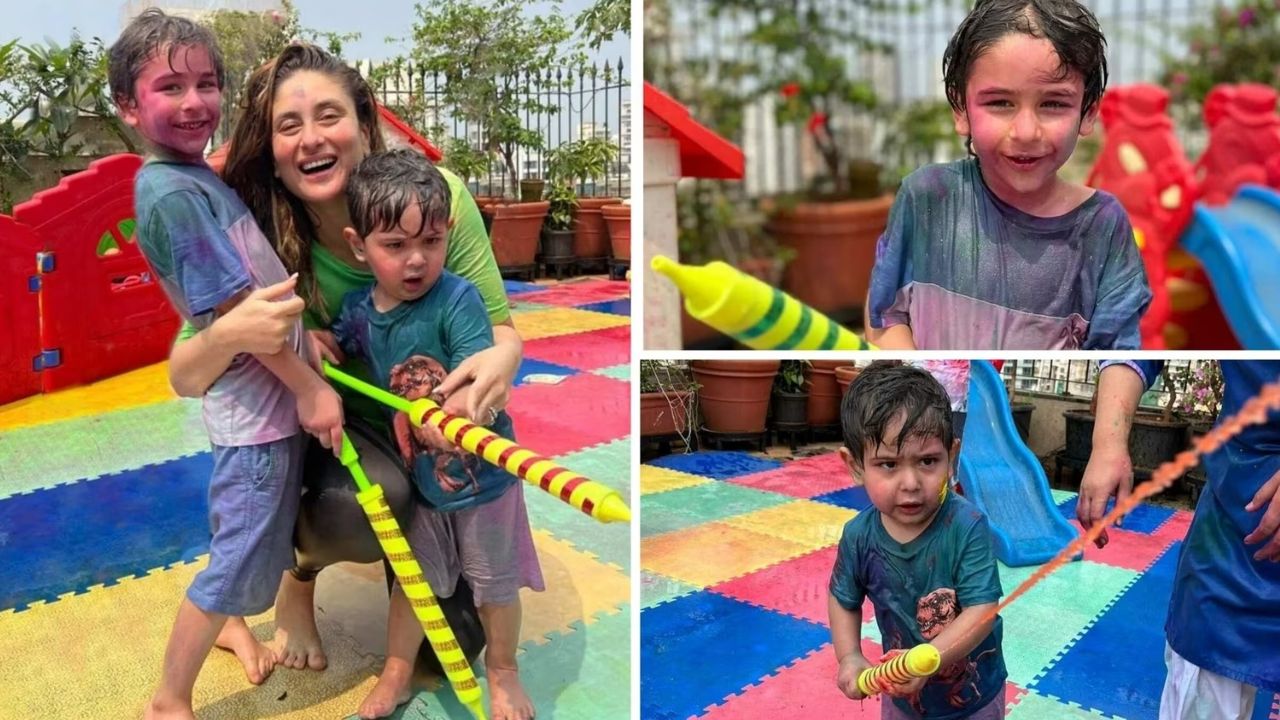 Kareena Kapoor to watch Chandrayaan-3's landing on the moon with her 'boys' Jeh and Taimur
Actress Kareena Kapoor was amongst the proud Indians to watch the historic moment of Chandrayaan 3's landing on the moon.
Chandrayaan-3 will land on the moon soon. On August 23, 2023, around 18:04 hours IST, Kareena will watch the landing with her sons, Jehangir Ali Khan and Taimur Ali Khan.
While giving an interview, Kareena said, "It's a great and proud moment for India and all the Indians. You feel that pride in your heart. As Indians, all of us are waiting to watch it. A lot of people are going to be glued to watching it. I will also be doing that with my boys, with bated breath."
Kareena Kapoor tied the knot with Saif Ali Khan in 2012. The proud parents of Taimur, their firstborn, in 2016, have a younger son Jeh, born in 2021.
About Chandrayaan-3
This mission was launched by Indian Space Research Organization (ISRO) on July 14. The spacecraft was launched from the Satish Dhawan Space Centre in Andhra Pradesh's Sriharikota. The Chandrayaan-3's Vikram Lander is expected to create Indian history by landing on the lunar south pole if all goes well.
IRO is giving access to live landing on the ISRO website, its YouTube channel, Facebook, and public broadcaster DD National TV from 17:27 IST on August 23, 2023, for viewers. Earlier today, ISRO released images of the lunar far side area captured by the Lander Hazard Detection and Avoidance Camera (LHDAC).