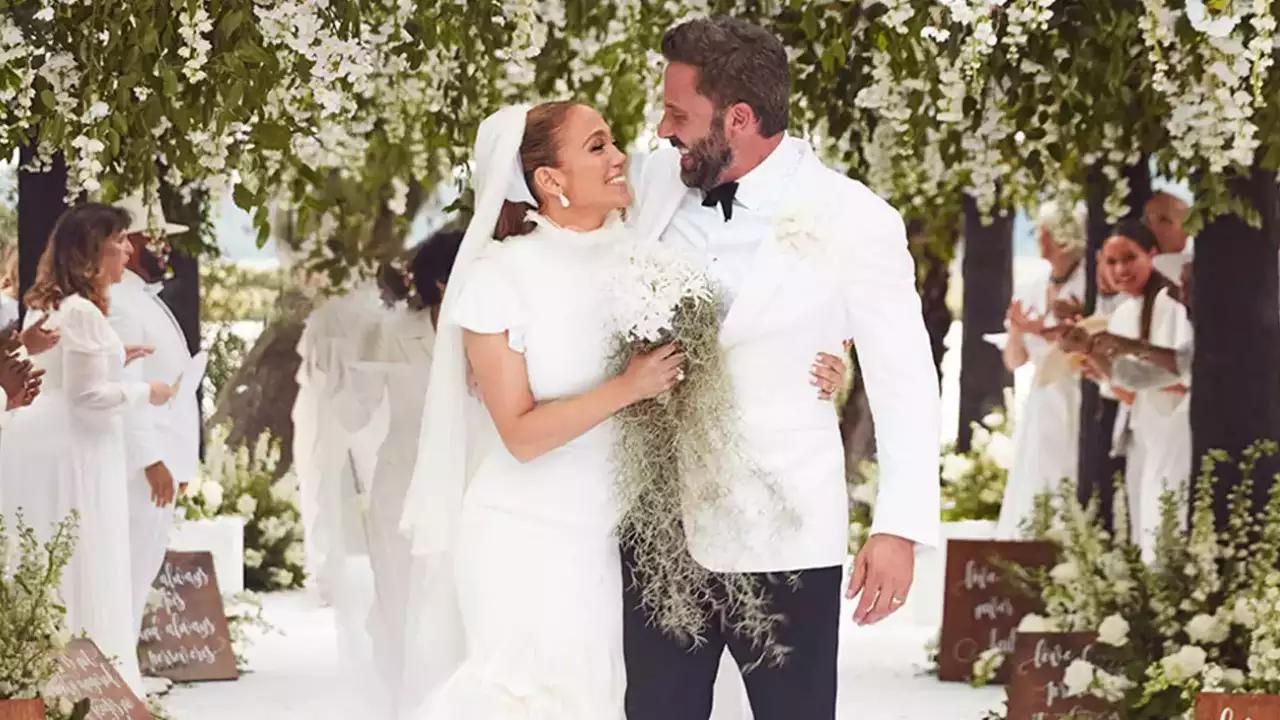 Jennifer Lopez and Ben Affleck's Lavish $60 Million Mansion Unveiled
Jennifer Lopez and Ben Affleck have given fans a glimpse of their opulent $60 million mansion, boasting 12 bedrooms, 24 bathrooms, and an indoor sports complex.
Jennifer Lopez and Ben Affleck are living the high life in their luxurious $60 million mansion, and they've treated fans to glimpses of their opulent abode.
The Hollywood power couple moved into the sprawling estate, named the 'Wallingford estate,' earlier this year. It spans a massive 46,000 square feet and features a stunning 12 bedrooms and 24 bathrooms.
What makes their real estate venture even more impressive is that they secured this lavish property for approximately $15 million less than its initial $75 million asking price. Their purchase was finalized in just one week, creating headlines in the process.
This mansion, which initially hit the market in 2018 with a jaw-dropping price tag of $135 million, underwent extensive renovations and expansion before capturing the attention of the star couple.
The estate comes equipped with a range of amenities, including a 12-car garage and parking space for up to 80 vehicles. The jewel in the crown is the unique indoor sports complex, which offers a fully equipped gym, basketball courts, pickleball courts, and even a boxing ring. To top it off, there's a sports lounge and a bar, catering to their active and luxurious lifestyle.
As Jennifer and Ben continue to settle into their dream home, fans can't wait to see more of this magnificent mansion.