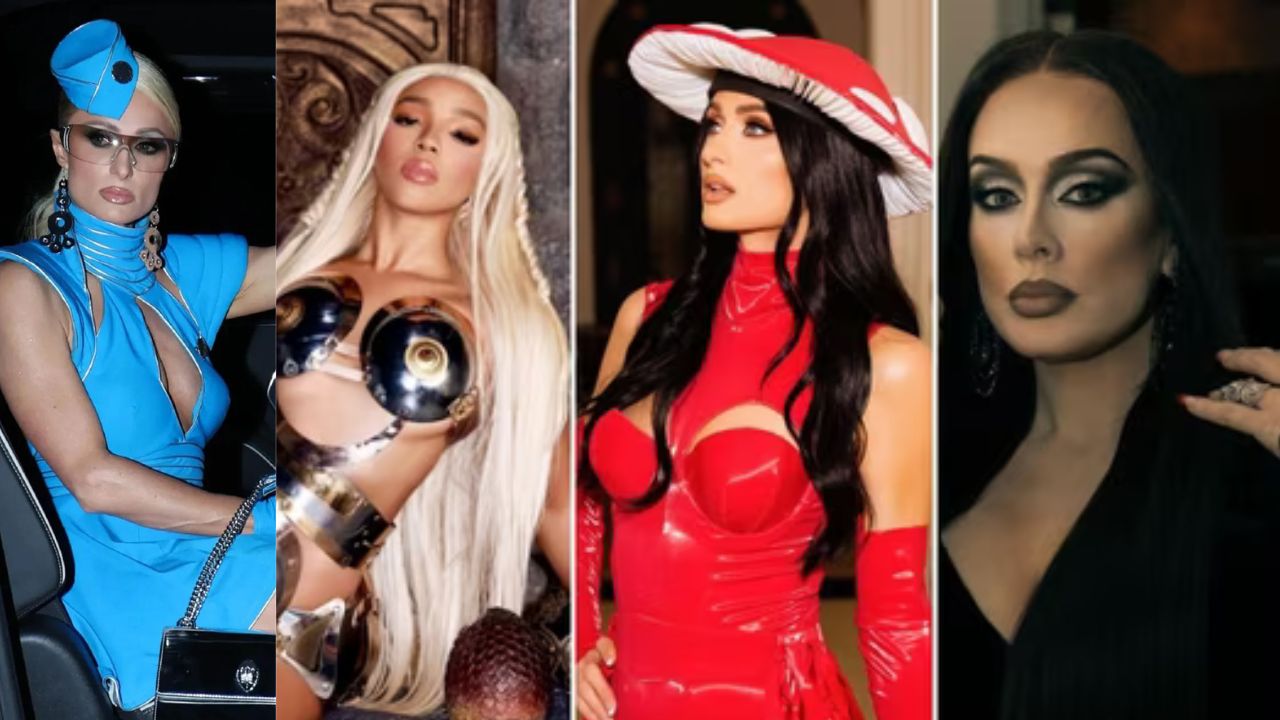 Halloween 2023 Celebrity Costumes: Kendall Jenner, Adele, Halsey, and More Shine in Spooky Styles
Halloween 2023 got an early start with celebrities unveiling their stunning costumes. From Paris Hilton as Britney Spears to Adele's Morticia Addams, here are the best celebrity Halloween outfits.
As Halloween 2023 approaches, celebrities have already given their fans a sneak peek at their dazzling costumes. From pop stars to supermodels, here are some of the standout celebrity Halloween outfits that have taken social media by storm:
Paris Hilton: The media personality and businesswoman Paris Hilton took Halloween by storm with not one but two costumes. She channeled Britney Spears' iconic look from the "Toxic" music video, donning a blue flight attendant dress. In her second costume, Hilton transformed into Katy Perry, clad in a red latex bodysuit.
Kendall Jenner: Supermodel Kendall Jenner went retro Hollywood, embodying Marilyn Monroe's essence with a vintage-inspired costume. She captured the late model's iconic blonde short hairdo and shared a series of snapshots on her Instagram.
Adele: This year, Adele chose to pay homage to the Addams family, dressing as Morticia Addams in a flowing black gown. She completed the look with numerous rings and perfectly replicated Morticia's long, black, luscious locks.
James Charles: Makeup artist James Charles embraced nostalgia by transforming into the iconic Hannah Montana, complete with a platinum blonde wig.
Ice Spice: Rapper Ice Spice sizzled in a Betty Boop-inspired costume, featuring a striking black curly hairstyle, bold red lipstick, and fishnet stockings with a red heart garter.
Halsey: Pop singer Halsey embodied a seductive siren with metallic icy blue body and face paint, a white scallop bra top, a sheer white skirt, and a waist-length red wig.
Hailey Bieber: Supermodel Hailey Bieber opted for iconic scary movie scenes, appearing in racy white lingerie. Her Instagram post garnered astonishment from fans, with many declaring her the winner of Halloween.
These celebrity costumes are just a glimpse of the creativity and style that Halloween 2023 has to offer. As the spooky season unfolds, fans eagerly anticipate more jaw-dropping ensembles from their favorite stars.