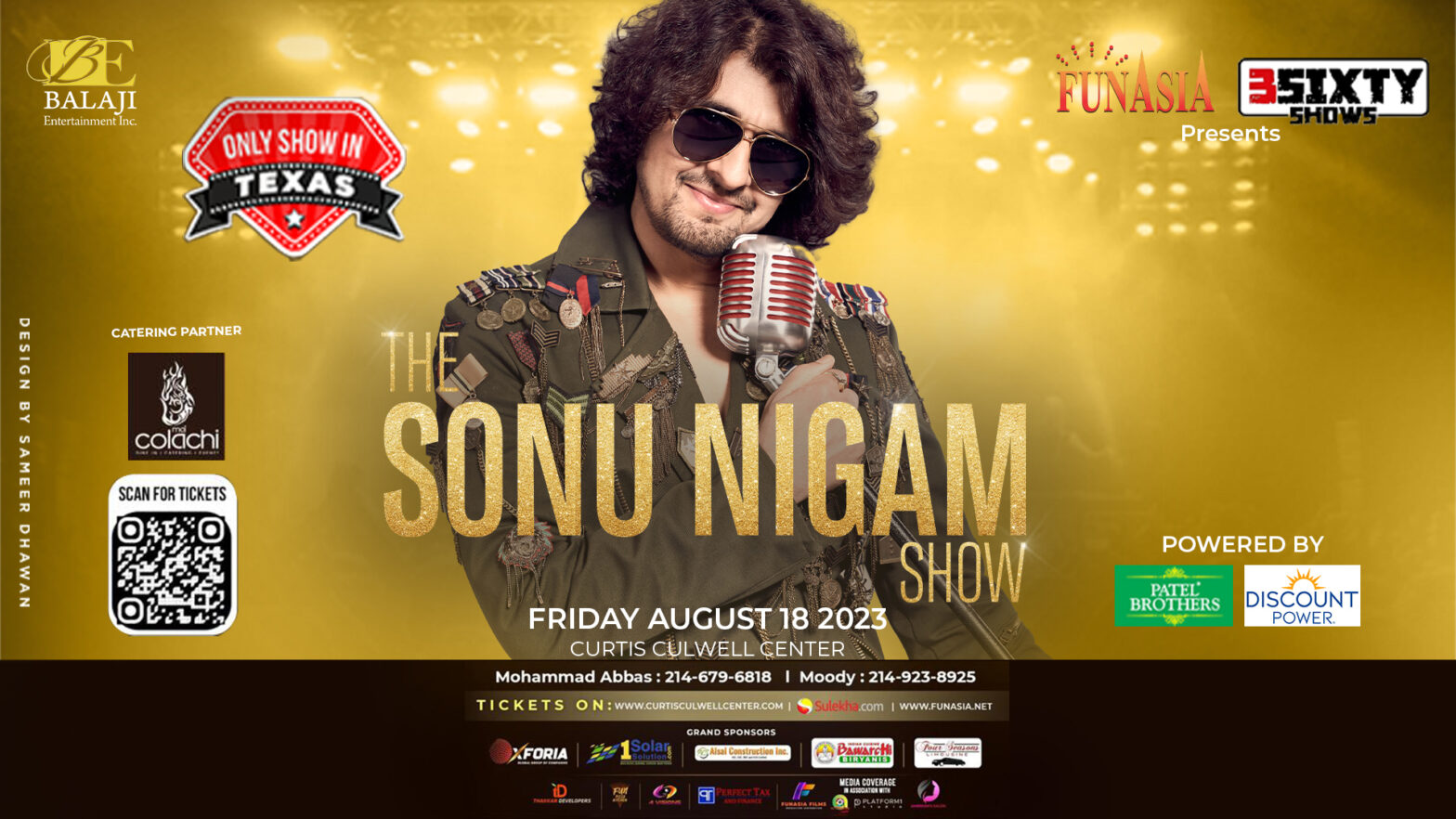 Event Details
Location

Curtis Cullwell Center, Dallas
Sonu Nigam Live in Dallas, Texas | Unforgettable Music Concert on 18th August
Experience the mesmerizing melodies of the legendary Sonu Nigam as he graces the vibrant city of Dallas, Texas, on the 18th of August. Prepare to be captivated by the soul-stirring voice of India's most celebrated singer as he takes the stage for an unforgettable music extravaganza. This highly anticipated Sonu Nigam Live Concert promises to be an enchanting evening filled with euphoria, nostalgia, and a kaleidoscope of emotions. Don't miss this once-in-a-lifetime opportunity to witness the musical brilliance of Sonu Nigam at a state-of-the-art venue in Dallas.
Unforgettable Evening in Dallas
Dallas, Texas, provides the perfect backdrop for this extraordinary musical event. Known for its vibrant culture and enthusiastic music lovers, the city is buzzing with excitement in anticipation of Sonu Nigam's concert. The venue is equipped with state-of-the-art acoustics and top-notch facilities, ensuring that you enjoy an unparalleled concert experience from start to finish. Bring your friends and family to witness the magic of Sonu Nigam's timeless classics and chart-topping hits as he casts a spell on the audience with his soulful voice.
Book Your Tickets Now
Tickets for the Sonu Nigam Live Concert in Dallas are limited and selling fast. Don't wait to secure your spot at this extraordinary event. Booking your tickets early will not only guarantee your entry but also ensure that you avail the best seats in the house. Prepare to be mesmerized, moved, and swept away by the charisma of Sonu Nigam as he delivers a musical spectacle that will be etched in your memories forever. Join us on the 18th of August for an evening of pure musical magic, where Sonu Nigam will weave an enchanting tapestry of emotions through his soul-stirring melodies.
Don't miss this opportunity to be part of the most awaited musical event in Dallas. Book your tickets now and get ready to experience the brilliance of Sonu Nigam, live on stage. This is a concert you do not want to miss!