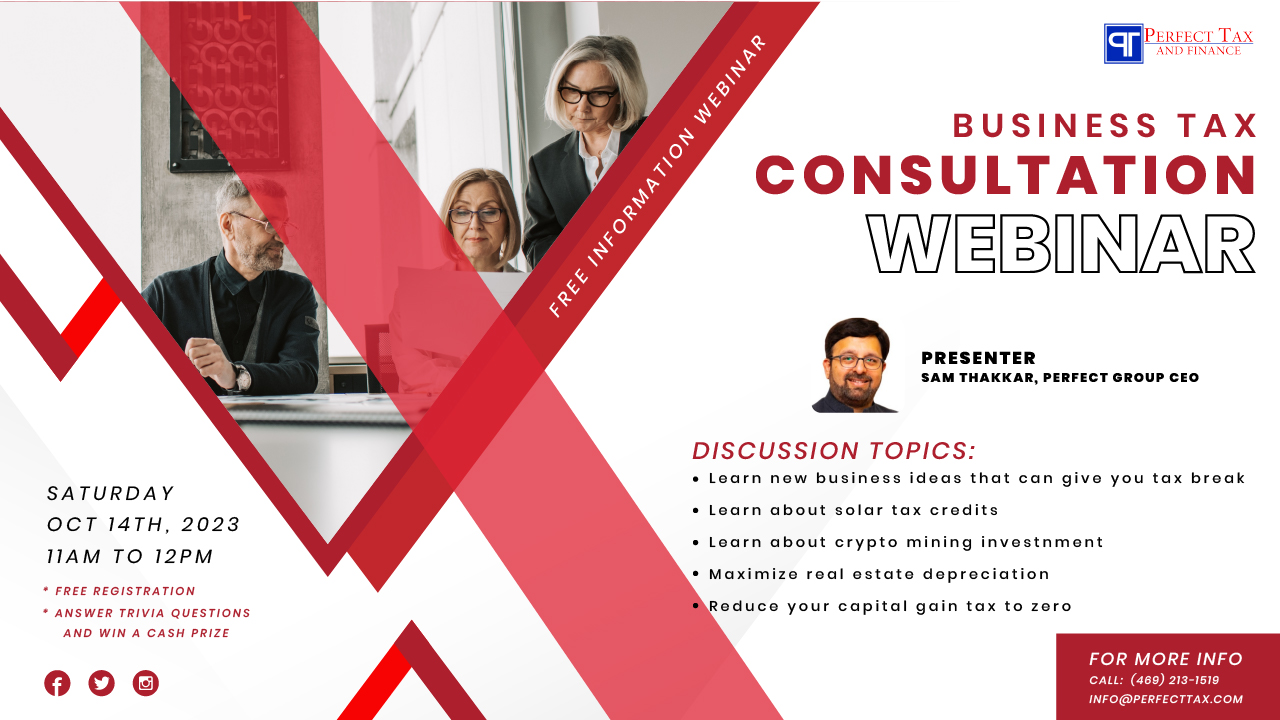 Free Business Tax Consultation Webinar | 14th Oct 2023
In this Free webinar presented by Perfect Group CEO, Mr. Sam Thakkar we will discuss business ideas that can help you lower your tax. How to maximize your real estate and business depreciation. How to double your real estate investment in short-term investments opportunities and many more useful business and tax ideas. We will answer all of your questions.
Free Registration
"Unlock the secrets of successful business tax strategies with our FREE Tax Webinar! Join our Business Tax Consultation Webinar for valuable insights and expert guidance. Learn how to optimize your tax planning, reduce liabilities, and maximize deductions to boost your bottom line. Don't miss this opportunity to gain a competitive edge and ensure financial success for your business. Register now and secure your spot in this informative and cost-saving event!"