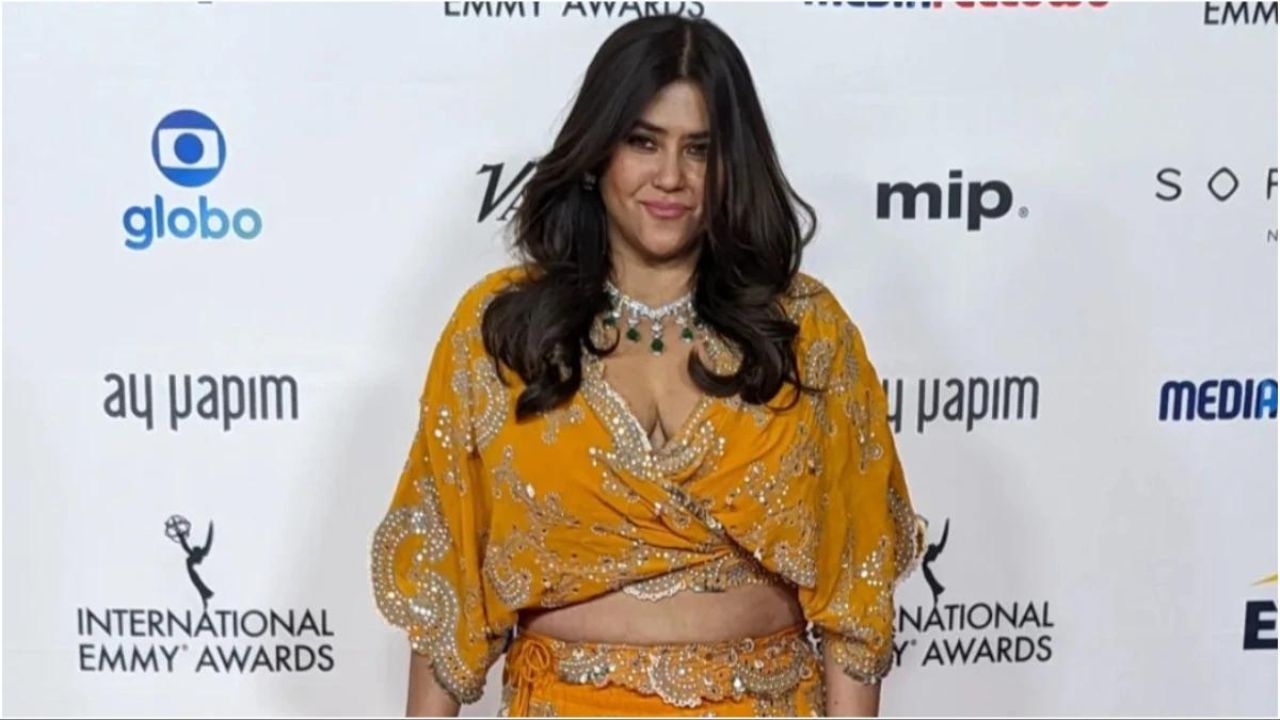 Ekta Kapoor Receives Prestigious International Directorate Award at 51st International Emmys
Producer Ekta Kapoor becomes the first Indian woman filmmaker honored with the prestigious International Directorate Award at the 51st International Emmy Awards in New York.
Ekta Kapoor, the renowned Indian producer, made history by becoming the first Indian woman filmmaker to be bestowed with the esteemed International Directorate Award at the 51st International Emmy Awards Gala in New York. The honor was presented to her by the acclaimed author and new-age leader, Deepak Chopra, during the ceremony held in New York City.
Expressing her joy and gratitude post-win, Kapoor stated, "Receiving the prestigious Emmys Directorate Award brings me immense joy and happiness! It is a privilege to be recognized on such a global scale. I've always been driven to tell stories that resonate with audiences. This recognition reinforces the power of storytelling and the connections they foster with viewers worldwide."
At the same event, while talents like Jim Sarbh (for 'Rocket Boys') and Shefali Shah (for 'Delhi Crime 2') missed out on awards in their respective categories, comedian Vir Das secured a win for his stand-up show 'Landing.'
Kapoor's heartfelt acknowledgment credited the audience's unwavering support for enabling her transition from television to films and OTT platforms, emphasizing the profound impact of storytelling in connecting with diverse audiences. Her win stands as a testament to her commitment to delivering compelling narratives and fostering a positive influence through her work.