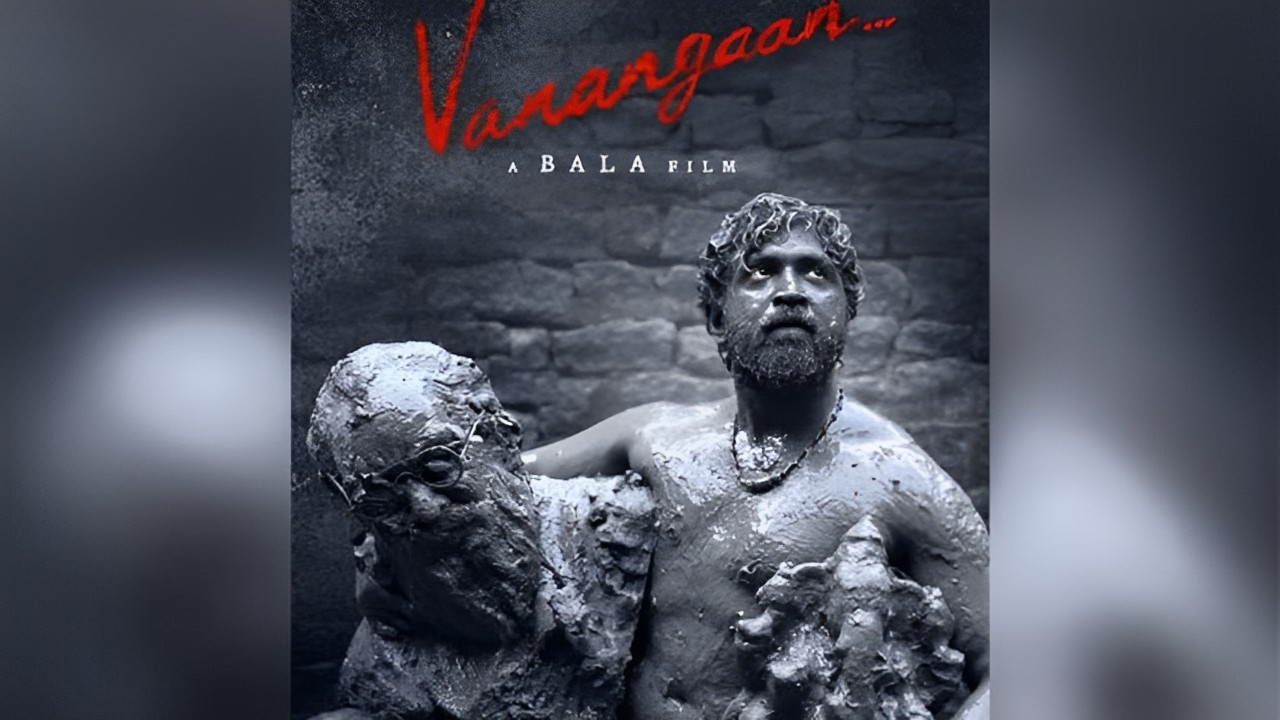 Director Bala's "Vanangaan" First Look Revealed: A Glimpse into a Promising Tale
Renowned director Bala, known for his exceptional storytelling and realistic portrayal of characters, has recently unveiled the first look of his upcoming film, "Vanangaan." The release of the intriguing poster has sparked immense curiosity and anticipation among fans and film enthusiasts alike. With his previous critically acclaimed works, Bala has set high expectations for "Vanangaan," which promises to be yet another compelling cinematic experience.
The first look poster of "Vanangaan" offers a glimpse into the world that Bala has meticulously crafted. The poster features a mysterious and intense ambiance, with a dark and brooding background. It showcases the film's lead actor, skillfully portraying a character with a mix of determination and vulnerability. The visual aesthetics and attention to detail in the poster indicate that Bala has once again succeeded in capturing the essence of his narrative.
While the details of the plot are yet to be revealed, the first look hints at a story that delves deep into the human psyche and emotions. Bala is known for his ability to explore complex themes and characters, often highlighting the struggles of ordinary individuals. It is expected that "Vanangaan" will continue this tradition, presenting a thought-provoking and emotionally charged narrative.
Apart from Bala's directorial prowess, "Vanangaan" boasts an impressive ensemble cast and crew. The film stars talented actors who have previously showcased their versatility in various projects. With Bala at the helm, the audience can expect stellar performances that breathe life into the story. The film is also backed by a skilled technical team, ensuring top-notch production values and a captivating visual experience.