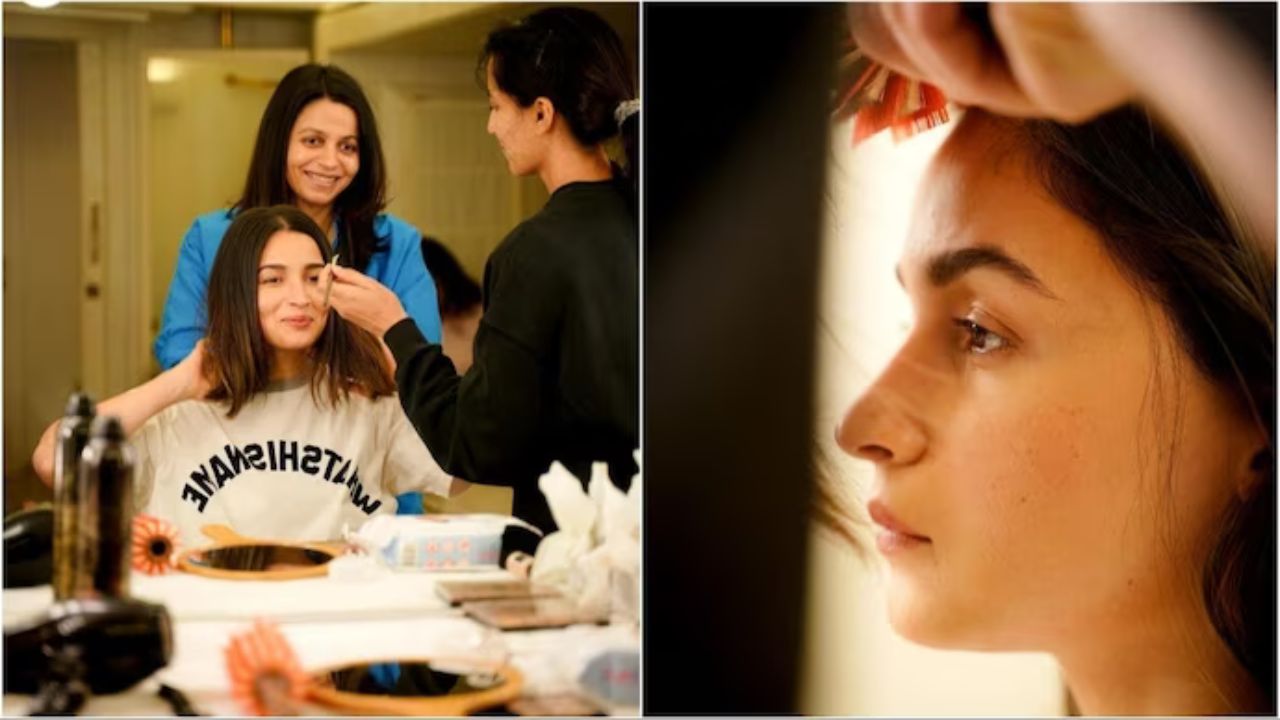 Alia Bhatt starts shooting for Jigra, shares photos from sets
Alia Bhatt start shooting for Jigra, her upcoming film "Jigra."
Alia Bhatt, the talented and versatile Bollywood actress, has recently begun shooting for her upcoming film "Jigra." The actress shared some captivating photos from the film's sets, leaving fans excited and eager for more updates.
In the pictures, Alia looks stunning as she embraces the character she will be portraying in the film. She can be seen wearing a traditional outfit, complete with intricate jewelry and a bindi, which adds to the authenticity of her character. The photos give a glimpse into the world of "Jigra" and hint at the strong and impactful story that awaits the audience.
"Jigra" is expected to be an intense and gripping film that explores various emotions and challenges faced by the protagonist. Alia Bhatt's involvement in the project has already sparked great anticipation as she has consistently delivered remarkable performances in her previous films.
Known for her dedication and commitment to her craft, Alia has always managed to bring depth and authenticity to her characters. Whether it's a bubbly college student, a troubled teenager, or a strong-willed woman, she effortlessly immerses herself in every role she takes on. With "Jigra," fans can expect nothing less than a stellar performance from the talented actress.
The film is being helmed by a talented team of filmmakers, including a renowned director and a skilled crew. The combination of Alia Bhatt's acting prowess and the team's expertise promises a cinematic experience worth waiting for.
As Alia Bhatt embarks on this new journey with "Jigra," fans are eagerly awaiting more glimpses of the film and updates from the sets. With every project, she continues to push boundaries and raise the bar for herself, leaving an indelible mark in the industry.
Overall, Alia Bhatt's presence in "Jigra" has already created a buzz among movie enthusiasts. Her dedication, talent, and the intriguing storyline of the film make it one of the most anticipated projects of the year. Fans can't wait to witness Alia's portrayal of the character and immerse themselves in the world of "Jigra."