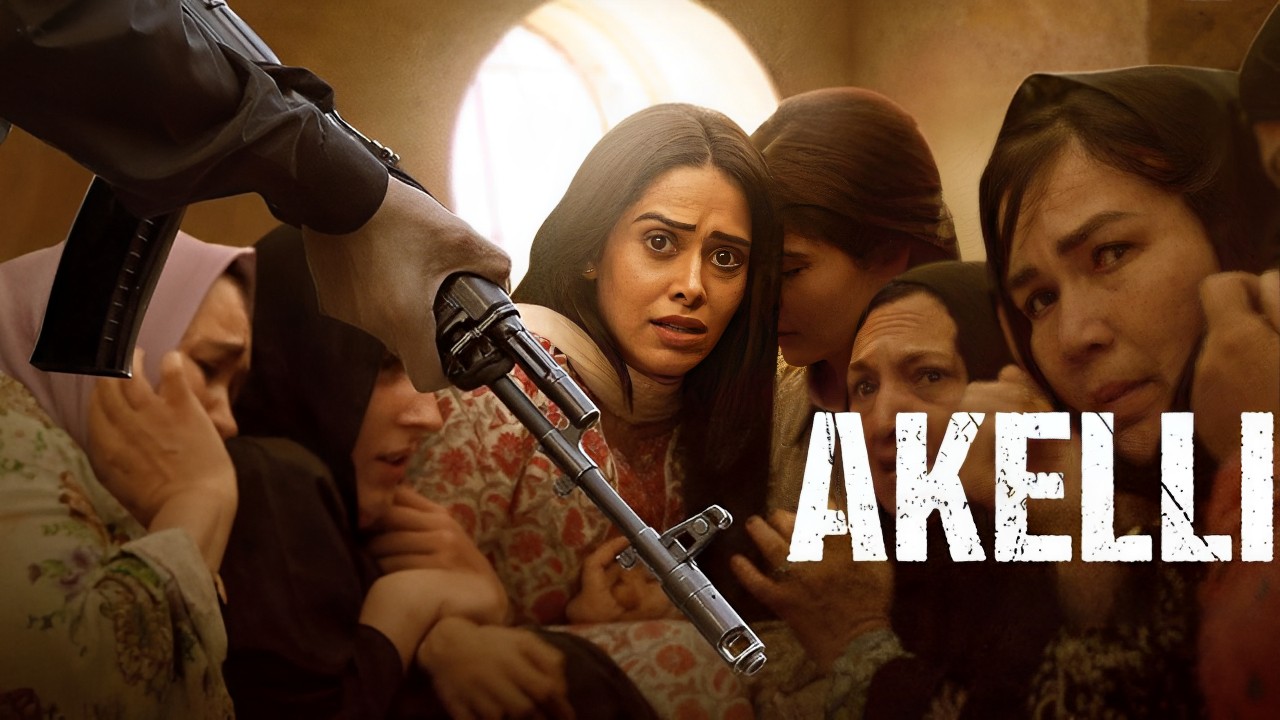 Akelli review: NushrratBharuccha-starter Akelli is not a straightforward watch drama.
The intention behind Akelli appears like The Kerala Story, yet the creative liberties taken in this NushrratBharuccha-starrer make it a challenging watch film.
About the film: A teenage, helpless girl is standing in the Middle of the road, tied up with explosives on her chest. Her mother is standing close by and crying for help. The bomb squad is doing its best to diffuse the time bomb. Some minutes later, the loud noise of an explosion makes everyone nearby run for their life. In that spine-chilling moment, you know that NushrratBharuccha-starrer Akelli is not going to be an easy watch.
Inspired by the true story of a Middle Eastern woman, Akelli is a story of grit, conviction, and determination. It also shows the atrocities women face at the terrorist organization ISIS. Director Pranay Meshram shows blood and gore with a clear intention to evoke shock value while also leaving an impact. Akelli is shocking and scary but rarely convincing.
At 127 minutes, Akelli is well-timed. You may feel that dialogues were too ordinary and had no punch, but seeing the film made us believe that whatever we are seeing in the movie can be an actuality.
The film has a strong connection with The Kerala Story
Adah Sharma-starrer The Kerala Story showed innocent Hindu girls being converted to Islam. The intention behind Akelli also looks similar — to familiarize us with the brutal ways of ISIS — albeit the creative liberties taken in this one is a bit too far-fetched.
Akelli doesn't let you breathe, literally and metaphorically. It's a complicated watch and is not for the weak-hearted. Watch it if you must, only for a spectacular performance by Nushrratt.