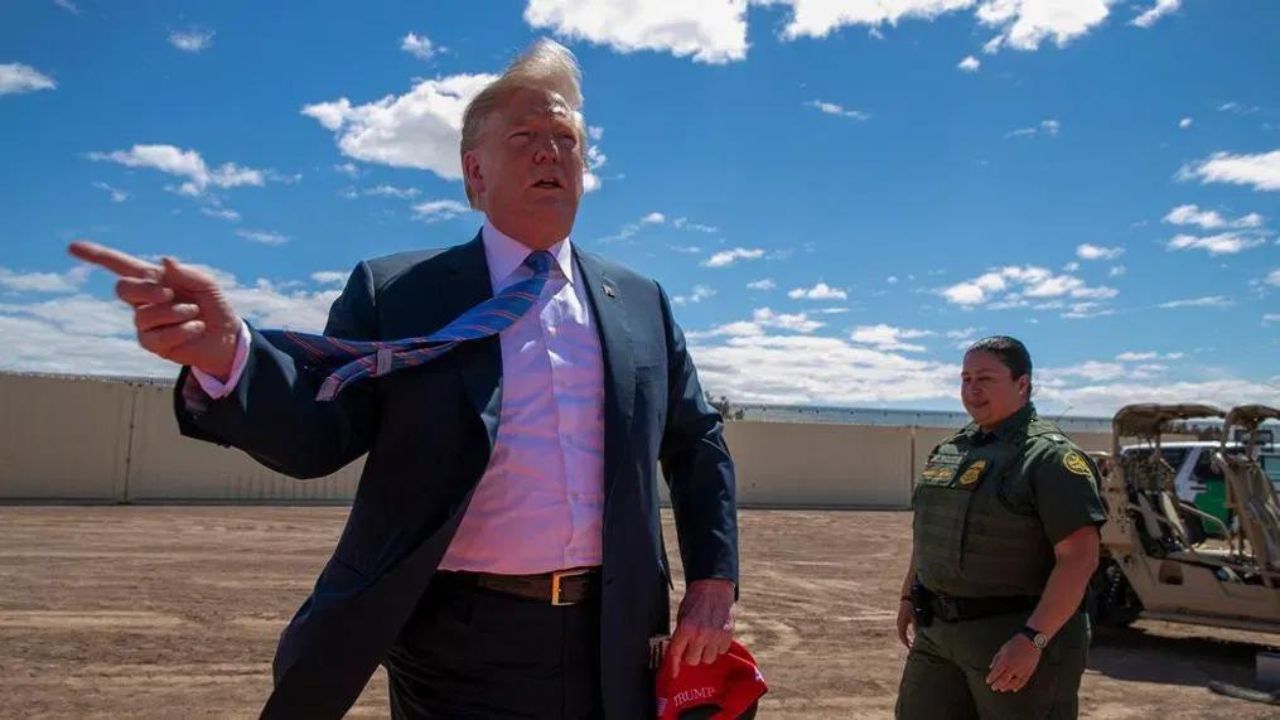 Trump Advocates Tough Immigration Measures at U.S.-Mexico Border Visit
Donald Trump, set to visit the U.S.-Mexico border, outlines hard-line immigration proposals for 2024, including a promise to end Biden's policies and initiate significant deportations.
Donald Trump is scheduled to make a high-profile visit to the U.S.-Mexico border, reinforcing his hard-line stance on immigration with expanded proposals far beyond his previous presidential tenure. He will address a crowd in Edinburg, Texas, after joining Governor Greg Abbott in serving Thanksgiving meals to National Guard soldiers and troopers stationed at the border.
The former president has outlined stringent immigration policies, vowing to reverse Biden administration's open-border strategies. In a recent statement in Iowa, Trump pledged to halt the southern border "invasion" and initiate the largest domestic deportation operation in U.S. history.
Governor Abbott, a staunch advocate for border security, is expected to back Trump's 2024 candidacy during this visit.
Abbott has actively pursued aggressive border measures, approving significant funding for new wall construction and authorizing the use of razor wire along the Rio Grande. He's set to sign a bill allowing local police to arrest migrants suspected of illegal entry, a move challenging federal immigration authority and facing criticism from Mexico.
This escalating stance by both Trump and Abbott signals an intensified immigration debate with the Biden administration and underscores Texas' aggressive approach toward border security, potentially leading to legal and diplomatic challenges ahead.