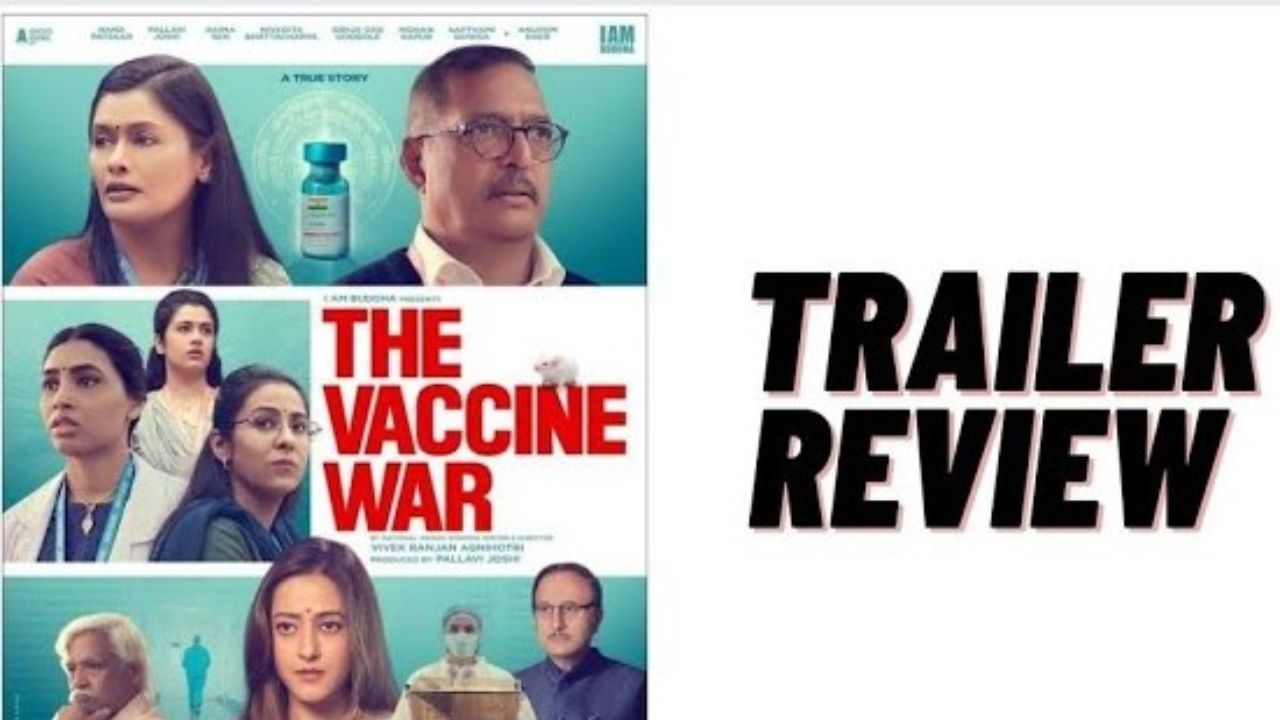 The Vaccine War Trailer Review
Trailer of "The Vaccine War," has been released, generating positive reactions on social media.
The much-awaited trailer for filmmaker Vivek Agnihotri's film, "The Vaccine War," has been released, generating positive reactions on social media. The trailer opens with Nana Patekar as the head of scientists, who embark on a remarkable journey to create India's first vaccine against Covid-19. The film is based on a true story and portrays the struggles faced by Indian scientists during the pandemic, including budget constraints and negative media narratives. The trailer emphasizes the importance of science in winning the war against the virus, with a shot featuring the words "Only science can win this war" on a whiteboard.
The gripping trailer introduces a powerful scene in a laboratory, where a curious monkey becomes the focal point. It showcases the challenges faced by the scientists, including doubts and discouragement from their fellow countrymen. The film aims to highlight the efforts of Indian scientists and the government in developing the indigenous BBV152 vaccine, also known as Covaxin. It underscores the significance of keeping the vaccine's development a secret for national security.
"The Vaccine War" features a stellar cast, including Anupam Kher, Nana Patekar, Sapthami Gowda, and Pallavi Joshi in lead roles. The trailer successfully builds anticipation for the film's release, with viewers praising its depiction of the scientists' struggles and their determination to create a safe and effective vaccine. The film is set to release in Hindi, Tamil, and Telugu on September 28, 2023. Overall, the trailer for "The Vaccine War" promises an engaging and thought-provoking cinematic experience, shedding light on the incredible efforts of Indian scientists in the fight against Covid-19.