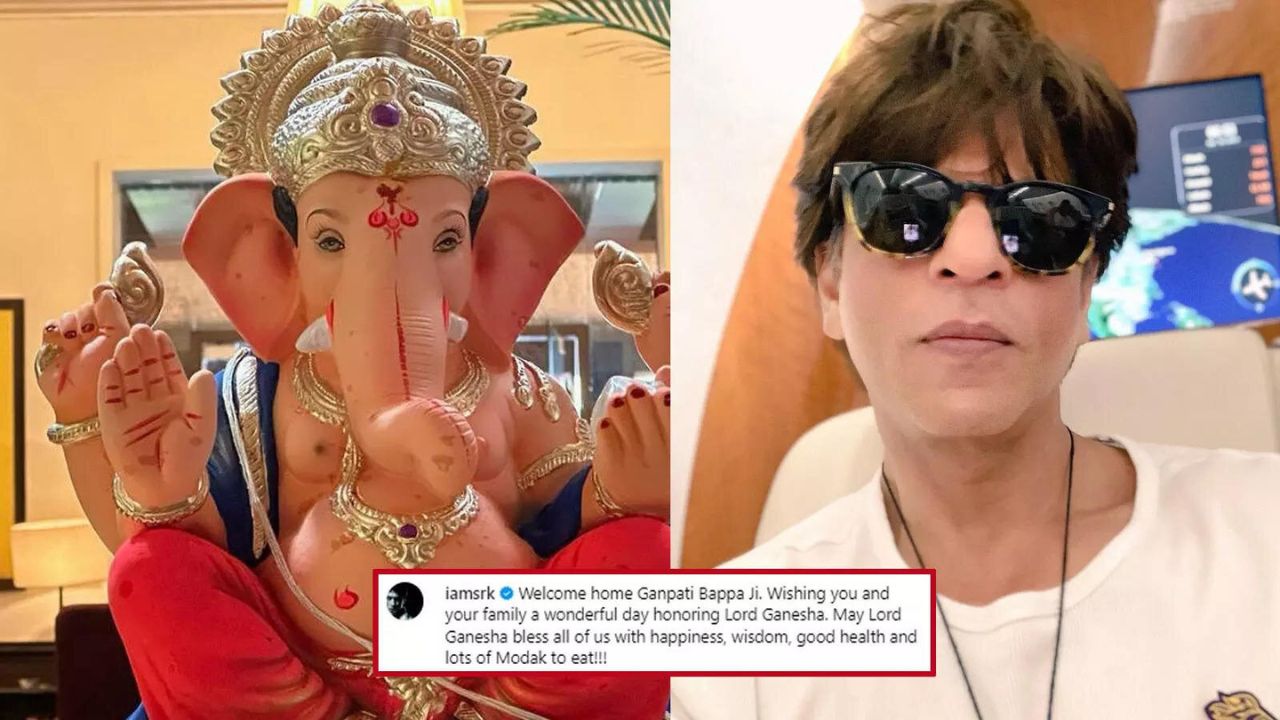 Shah Rukh Khan welcomed Lord Ganesha home and share his wishes of happiness, wisdom and good health
In a heartwarming gesture, Bollywood superstar Shah Rukh Khan welcomed Lord Ganesha home and shares his wishes of happiness, wisdom, good health, and lots of Modak to his fans. Taking to social media, the actor shared a heartfelt message along with a picture of Lord Ganesha's idol at his residence.
Shah Rukh Khan's caption read, "May Lord Ganesha bless all of us with happiness, wisdom, good health," encapsulating the essence of the festive season. As a symbol of prosperity and new beginnings, Lord Ganesha holds a special place in the hearts of millions of people across the country.
The post garnered immense attention, with fans expressing their gratitude and admiration for the actor's warm wishes. Shah Rukh Khan's gesture resonated with many who were delighted to see the superstar embracing the spirit of the festival and sharing his blessings with his fans.
The festival of Ganesh Chaturthi is widely celebrated in India, with devotees bringing Lord Ganesha's idol into their homes and offering prayers for a prosperous and auspicious year ahead. The occasion is marked by elaborate rituals, devotional songs, and the preparation of Modak, Lord Ganesha's favorite sweet.
Shah Rukh Khan's message not only reflects his faith but also his desire to spread joy and positivity among his fans. As a beloved figure in the Indian film industry, his gesture carries immense significance and resonates with millions of his followers.
Through his social media post, Shah Rukh Khan has once again showcased his humility and the importance he places on connecting with his fans on a personal level. His heartfelt wishes for happiness, wisdom, good health, and the mention of Modak, a traditional delicacy associated with Lord Ganesha, further emphasizes his cultural and spiritual values.
In these challenging times, Shah Rukh Khan's message serves as a reminder of the importance of compassion, unity, and the power of faith. As fans and followers of the superstar, we are grateful for his warm wishes and extend our heartfelt greetings to him and his family as well. May Lord Ganesha's blessings continue to shower upon everyone, bringing joy and prosperity to all.