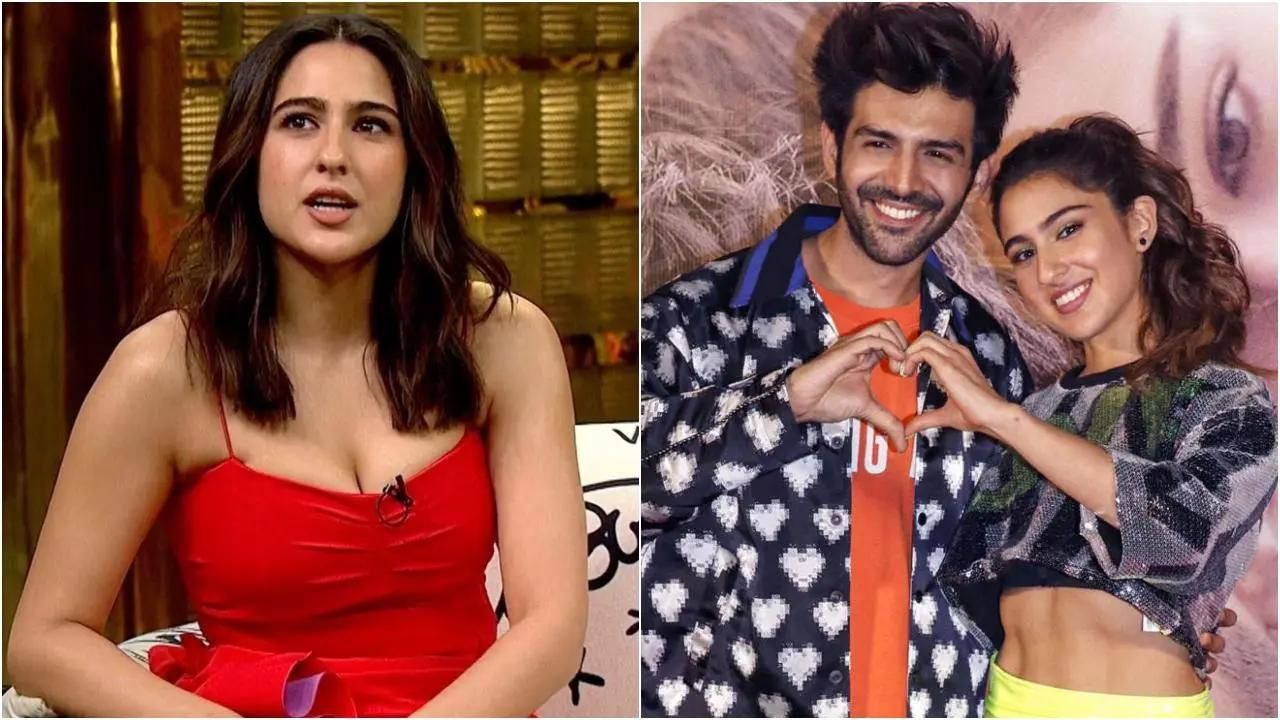 Sara Ali Khan Opens Up About Her Breakup with Kartik Aaryan on Koffee With Karan 8
In the latest episode of Koffee With Karan 8, Sara Ali Khan delves into her past relationship with Kartik Aaryan and discusses the challenges of maintaining a friendship after a breakup.
In a candid and heartwarming session on the eighth season of Koffee With Karan, Sara Ali Khan left her fans impressed with her openness and genuine spirit. Sara, one of Bollywood's beloved star kids, showcased her unfiltered attitude during her appearance on Karan Johar's talk show, reaffirming her distinctiveness.
The conversation took an interesting turn when Karan Johar didn't shy away from asking Sara about her much-discussed past relationship with Kartik Aaryan, which had initially ignited on the very show. Sara, known for her straightforwardness, addressed the topic of her breakup with Kartik and the dynamics of maintaining a friendship post-breakup.
Her response reflected the complexities of real-life relationships. Sara admitted that it's not a straightforward matter, emphasizing that she takes her connections, be it friendship, professional partnerships, or romantic involvement, seriously. She clarified that her investment in relationships runs deep, and it's not as simple as brushing off their significance.
Sara expressed, "I don't want to say that it's all easy, because that might trivialize it. It's not always easy. When you're invested in any kind of relationship, whether it's a friendship, a professional one, or a romantic connection, especially in my case, I get deeply involved. It's not a matter of thinking, 'Oh well, it doesn't matter today, whatever will be, will be.' It's not that simple. It does affect you. However, ultimately, you have to rise above it."
Sara's thoughtful words resonated with those who appreciate her genuine and down-to-earth demeanor. Her appearance on Koffee With Karan 8 once again underlined her distinct personality in the world of Bollywood.