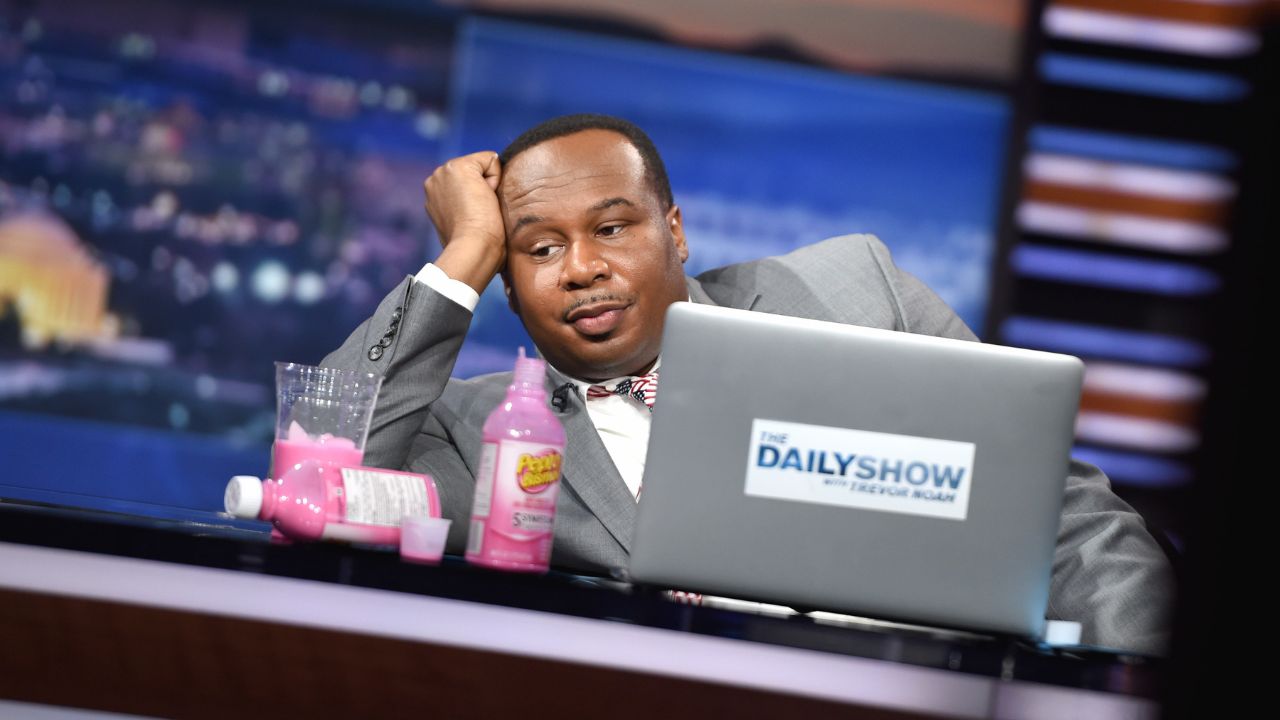 Roy Wood Jr. to leave 'The Daily Show.'
Roy Wood Jr. is leaving 'The Daily Show.'
Roy Wood Jr., who some accepted would succeed Trevor Noah as host of "The Daily Show," has reported leaving the syndicated program.
The reporter for "The Daily Show" shared the news.
"After eight amazing years on The Daily Show, where I've been able to pursue my comedic and political curiosities with some of the best writers, producers, crew and correspondents anyone could hope for, I've made the decision to move on," Wood told media in a statement. "I'm grateful to Trevor Noah, Paramount and especially Comedy Central for giving me the runway to also produce three one-hour stand-up specials, for letting me host two award winning podcasts, letting me write & shoot my own comedy pilot, write a film, and much, much more."
"I look forward to finding other ways to collaborate with them down the road," he added. "Until then, I am excited to nurture new ideas and see what the future holds for me in the shifting sands of late-night television, scripted comedy, and whatever else the comedy gods may have in store for me in 2024 and beyond."
Noah found employment elsewhere as a host following seven years in December 2022. A motorcade of visitors has filled in since his flight.
Wood is leaving the show with a positive outlook.