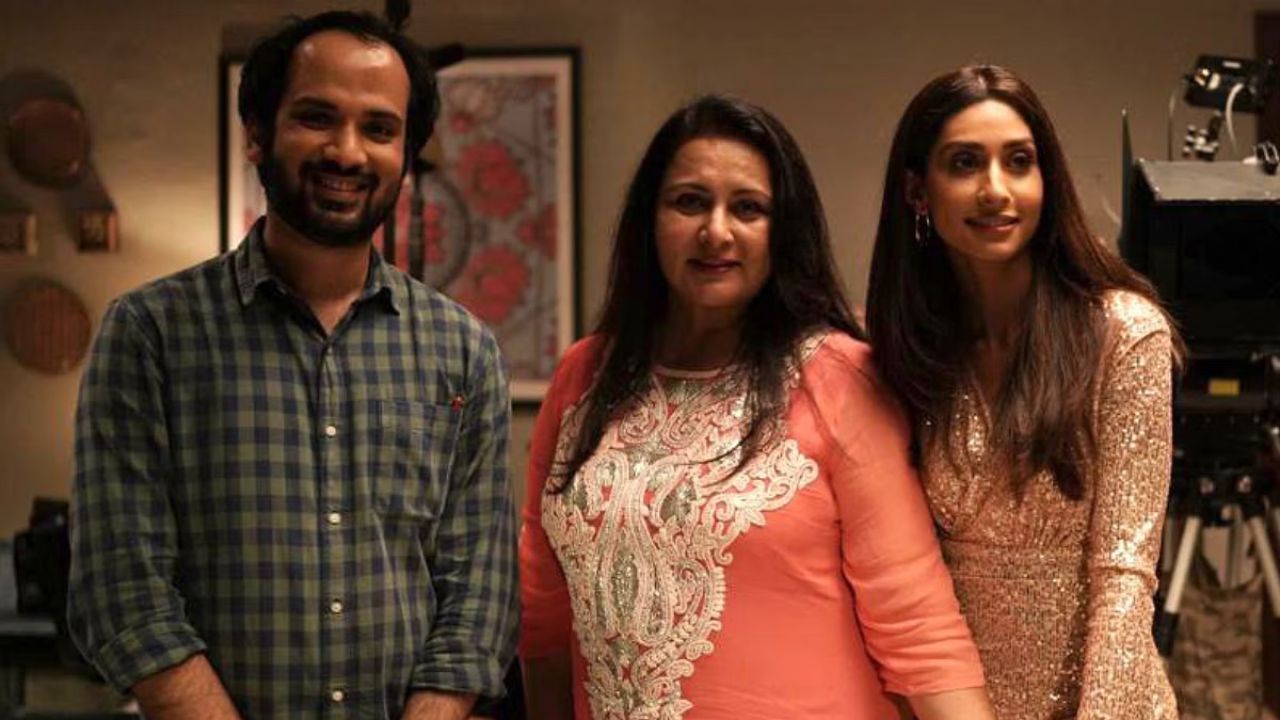 Paloma's Debut In 'Dono' Gains Mom Poonam Dhillon's Blessings
Paloma, the daughter of renowned Bollywood actress Poonam Dhillon, is all set to make her much-awaited debut in the upcoming movie 'Dono'. As the excitement builds among fans, Paloma recently opened up about the heartfelt moment of having her parents on the movie set.
For Paloma, having her parents present during the shooting of 'Dono' was not just a moment of joy, but also an incredibly emotional experience. She expressed her gratitude towards her mother, Poonam Dhillon, who joined the set to give her blessings and support.
Paloma revealed that her father was by her side throughout the shooting process, providing constant encouragement and guidance. Her mother, Poonam Dhillon, made multiple appearances on the set, especially during the filming of Paloma's first choreographed song.
The presence of her parents on the set made the whole experience worthwhile for Paloma, as she felt their love and support surrounding her. It was a dream come true for her family to witness her stepping into the world of Bollywood.
As the anticipation for 'Dono' continues to grow, Paloma's heartfelt words about her family's presence on set reflect the strong bond they share. With her parents' blessings and support, Paloma is ready to mesmerize the audience with her talent and make a mark in the industry.
This debut is not just a major milestone for Paloma but also a proud moment for her family, who have been a part of the Bollywood industry for decades. Fans eagerly await the release of 'Dono', where Paloma's acting skills and talent will surely shine through .