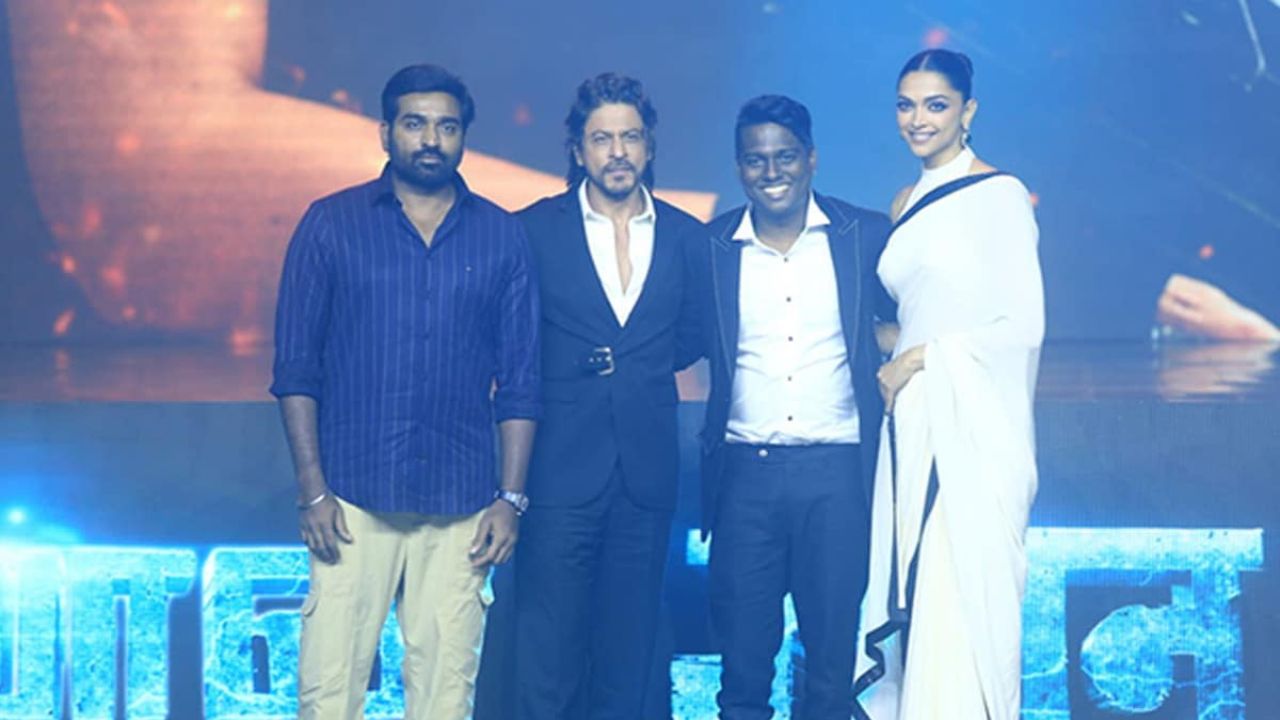 Jawan 2: Atlee Confirms Plans For Shah Rukh Khan Film Sequel
Atlee expressed his excitement about returning with "Jawan 2" but mentioned that there is a catch.
Director Atlee has confirmed his plans to make a sequel to the successful film "Jawan" starring Shah Rukh Khan. In a recent interview, Atlee expressed his excitement about returning with "Jawan 2" but mentioned that there is a catch. The filmmaker stated that he will only proceed with the sequel if the story is powerful enough to support a feature film.
"Jawan" is blockbuster hit that received critical acclaim and garnered a massive fan following. The film showcased Shah Rukh Khan in a never-seen-before avatar and his performance was widely appreciated by both audiences and critics.
Atlee, known for his exceptional storytelling and direction, is known to create movies that strike a chord with the audience. With his confirmation about "Jawan 2," fans are eagerly waiting to see what he has in store for them this time.
While the plot details of "Jawan 2" are still under wraps, Atlee's track record assures that it will be an engaging and entertaining film. The director has a knack for blending action, emotion, and drama seamlessly, creating a perfect cinematic experience for the viewers.
As the news of the sequel spreads, fans have taken to social media to express their excitement and anticipation. The hashtag #Jawan2 has started trending on various platforms, with fans speculating about the storyline and eagerly discussing their expectations for the film.
With Shah Rukh Khan's star power and Atlee's directorial prowess, "Jawan 2" promises to be a blockbuster in the making. Fans can expect a power-packed performance from the superstar and a gripping storyline that will keep them at the edge of their seats.
As production for "Jawan 2" gears up, fans will undoubtedly be eagerly awaiting further updates on the project, including the announcement of the rest of the cast and the release date. The anticipation for this sequel is palpable, and it is undoubtedly one of the most-awaited films in Bollywood.