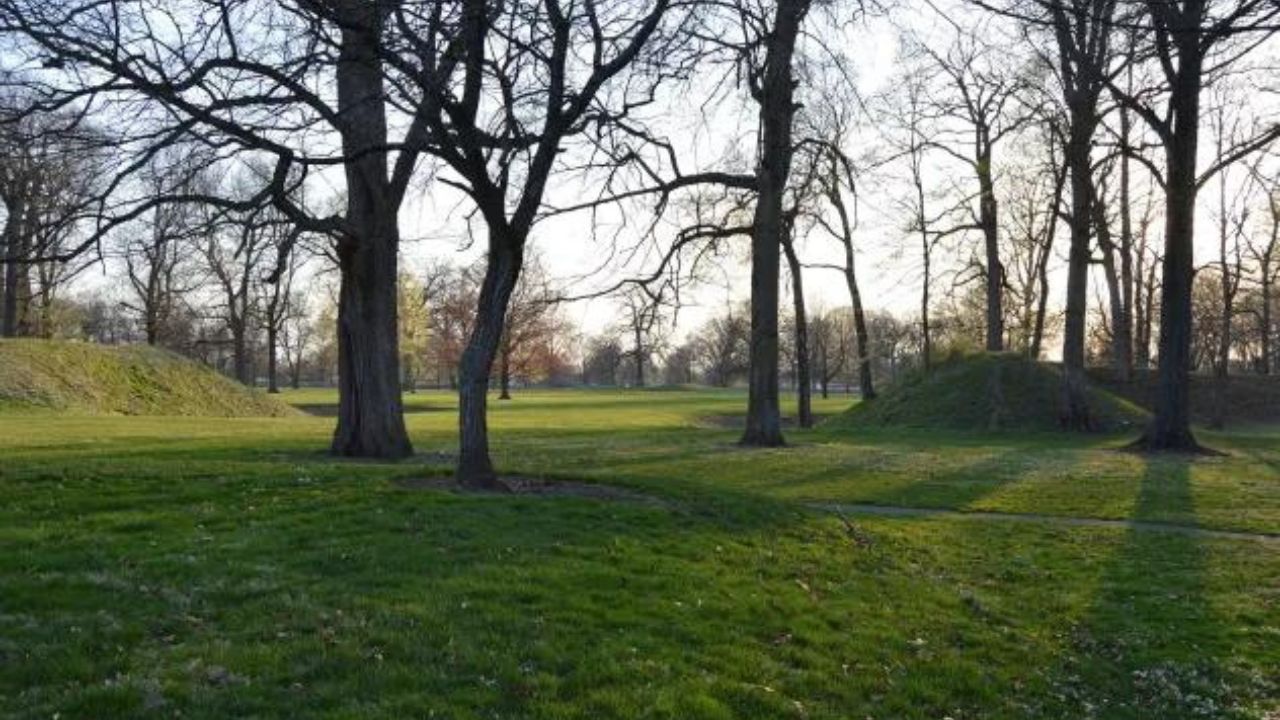 Historic US landmark added to UNESCO's World Heritage List
A colossal ancient design in Ohio has turned into the 25th US milestone to be granted a put on the UNESCO World Heritage List.
Hopewell Ceremonial Earthworks, which is comprised of eight stupendous earthworks that worked something like a long time back, was among the destinations to be added on Tuesday as the UNESCO World Heritage Committee keeps on evaluating selections in Riyadh, Saudi Arabia.
The assortment of earthen hills worked by Native people groups is depicted as the "most representative surviving expressions of the Indigenous tradition now referred to as the Hopewell culture," with some accepted to be utilized as lunar or astral observatories.
"The earth walls of the enclosures are among the largest earthworks in the world that are not fortifications or defensive structures," says the official UNESCO website.
"Their scale is imposing by any standard: the Great Pyramid of Cheops would have fit inside the Wright Earthworks."
The incorporation of Hopewell Ceremonial Earthworks denotes the central US expansion to the World Heritage List since the country rejoined UNESCO recently.
"Just three months after rejoining UNESCO, the United States has its 25th site inscribed on the World Heritage List, which illustrates the richness and diversity of the country's cultural and natural heritage," says Audrey Azoulay, director-general of UNESCO.
"This inscription on the World Heritage List highlights the important work of American archaeologists, who discovered here remains dating back 2,000 years, constituting one of the largest earthwork constructions in the world.
"Inclusion on the Heritage List will make this important part of American history known around the world."
The US officially quit UNESCO in 2019, referring to "anti-Israel bias" after the association acknowledged a Palestinian bid for complete enrollment and engraved destinations in Palestinian regions onto the World Heritage List. Israel additionally pulled out from the association.