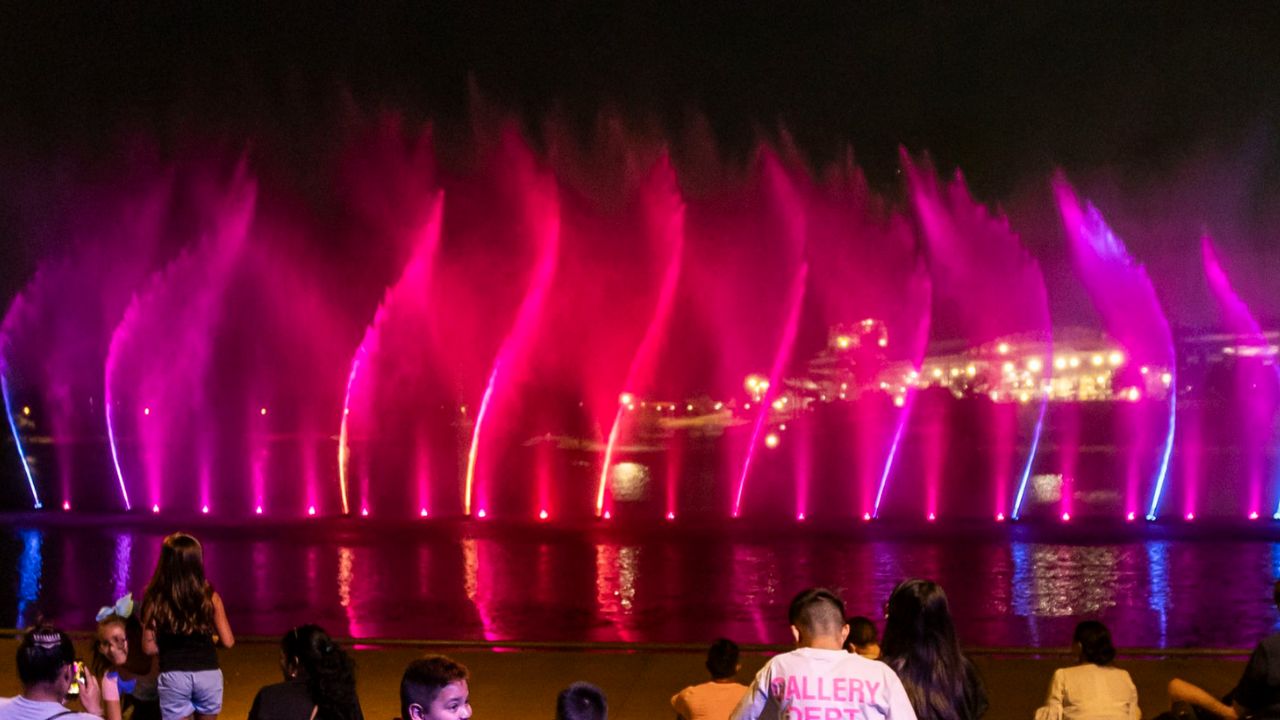 Grand Prairie's Vegas-style water show Illuvia at Epic Central draws 30,000 people weekly
Illuvia, a Las Vegas-style water and light show in Grand Prairie's Epic Central, draws viewers from around the Dallas-Fort Worth region. The 10-minute show, which started June 23, shoot fountains up to 60 feet in the air, highlight video projections, and are synchronized to music.
In July, Illuvia found the middle value of 32,300 guests each week between 6 p.m. furthermore 12 p.m., as per Grand Prairie officials. Participation crested on Saturdays, with a normal of 9,300 guests. The data was collected by Placer AI, which counts visitors using location data from mobile devices.
"[Illuvia] has outperformed our assumptions. Since opening, it has turned into a mind-boggling achievement, captivating the residents of Grand Prairie as well as audiences from around the metroplex," Grand Prairie Mayor Ron Jensen said in a statement.
Georgina Ibarra from Grand Prairie has repeatedly seen the fountains with her family. On Tuesday night, among a crowd of a few dozen people, she had come with some guests from Mexico.
Illuvia is part of the Epic Central expansion that started in 2021 after citizens endorsed $75 million in bonds. The 172-section of land improvement presently incorporates eateries and indoor parks with water slides, ziplines, and rock-climbing structures.
Daily exhibitions are at 8:30, 9:30, and 10:30 p.m. Daytime shows run between 11:30 a.m. what's more, 1:30 p.m. what's more return at 5 p.m.