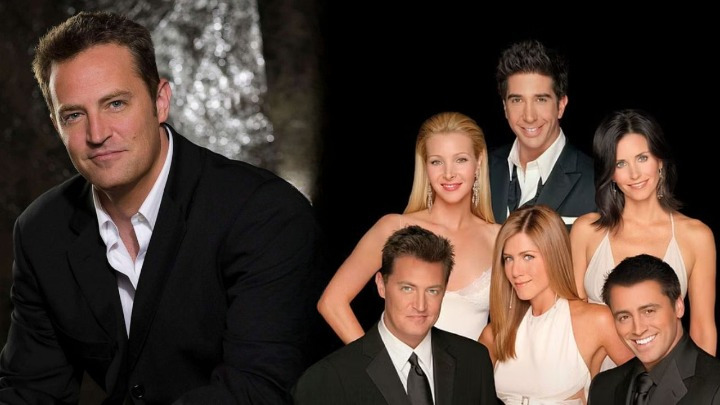 Friends' Chandler Matthew Perry Cremated In Shows Set; Co-Stars Bid Farewell
Friends actor Matthew Perry, who played Chandler, was cremated at a Los Angeles cemetery near the iconic show's set. His co-stars Jennifer Aniston, Courteney Cox, and others attended his last journey.
The sudden passing of Friends actor Matthew Perry on October 28 left fans in shock and mourning. The beloved star, known for his role as Chandler Bing, was adored by millions. Friends' co-stars and fans alike were heartbroken to see him leave us so soon.
Matthew Perry, aged 54, was found in a hot tub by the Los Angeles Police at approximately 4 am on the day of his demise. On Friday, his funeral took place at the Forest Lawn cemetery in the Hollywood Hills, near Los Angeles.
The iconic location is less than a mile away from the Warner Brothers studio, where the hit show Friends was filmed. It's also the final resting place of legendary Hollywood figures like Michael Jackson, Lucille Ball, and Elizabeth Taylor.
The emotional farewell saw not only Matthew's family but also all five of his Friends co-stars – Jennifer Aniston, Courteney Cox, Lisa Kudrow, Matt LeBlanc, and David Schwimmer – paying their last respects to their cherished friend. Matthew Perry's father, John Bennett Perry, and his stepfather, Keith Morrison, were also present at the poignant gathering, along with a total of around 20 people.
The Friends cast had earlier issued a joint statement to People magazine, expressing their profound sorrow over Matthew Perry's loss and highlighting their special bond. They said, "We were more than just cast mates. We are a family." While they process the loss, they have conveyed their thoughts and love to Matthew's family, friends, and fans worldwide.