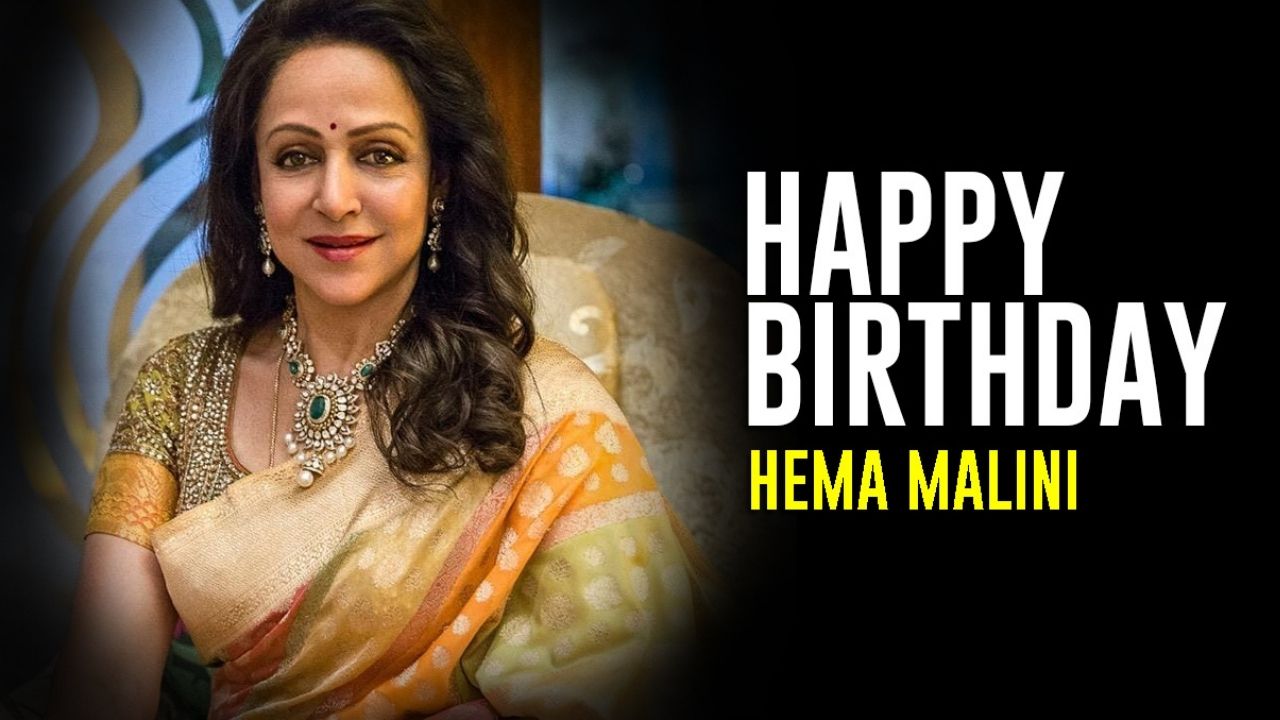 Dream Girl of Bollywood, Hema Malini, Celebrating Her 75th Birthday
Hema Malini, the veteran Indian actress known as the "Dream Girl" of Indian cinema, celebrating her 75th birthday on October 16th.
Today, the legendary Hema Malini, also known as the iconic Dream Girl and Basanti of Bollywood, celebrates her 75th birthday. Hema Malini is not just a name, she is an epitome of beauty, grace, and acting skills that have captivated audiences for decades.
With a career spanning over 150 films, Hema Malini has left an indelible mark on the Indian film industry. Her iconic roles in films like Sholay and Baghban are cherished and remembered fondly by fans. Her performances have earned her multiple awards, showcasing her versatility and talent.
Apart from her acting prowess, Hema Malini is an accomplished dancer, specializing in the classical dance form of Bharatanatyam. Her passion for dance shines through in her mesmerizing performances. She has also ventured into politics and has been actively involved in social welfare initiatives.
As Hema Malini turns 75, she continues to be an inspiration for many. Her life is a testament to her dedication, love, and the ability to balance her professional and personal life. She shares a strong bond with her family, which adds another dimension to her persona.
Hema Malini's birthday is a celebration of a remarkable woman who has not only graced the silver screen but also touched the hearts of millions with her timeless elegance. Her name is synonymous with beauty, talent, and grace.
On this special day, fans and well-wishers from all over the world shower their love and blessings on Hema Malini.
Her journey in the world of cinema and beyond has been nothing short of extraordinary. As she steps into the next chapter of her life, we wish her good health, happiness, and many more years of success and fulfillment.
Happy 75th birthday, Hema Malini, the Dream Girl of Bollywood! May you continue to inspire generations to come with your grace and charm