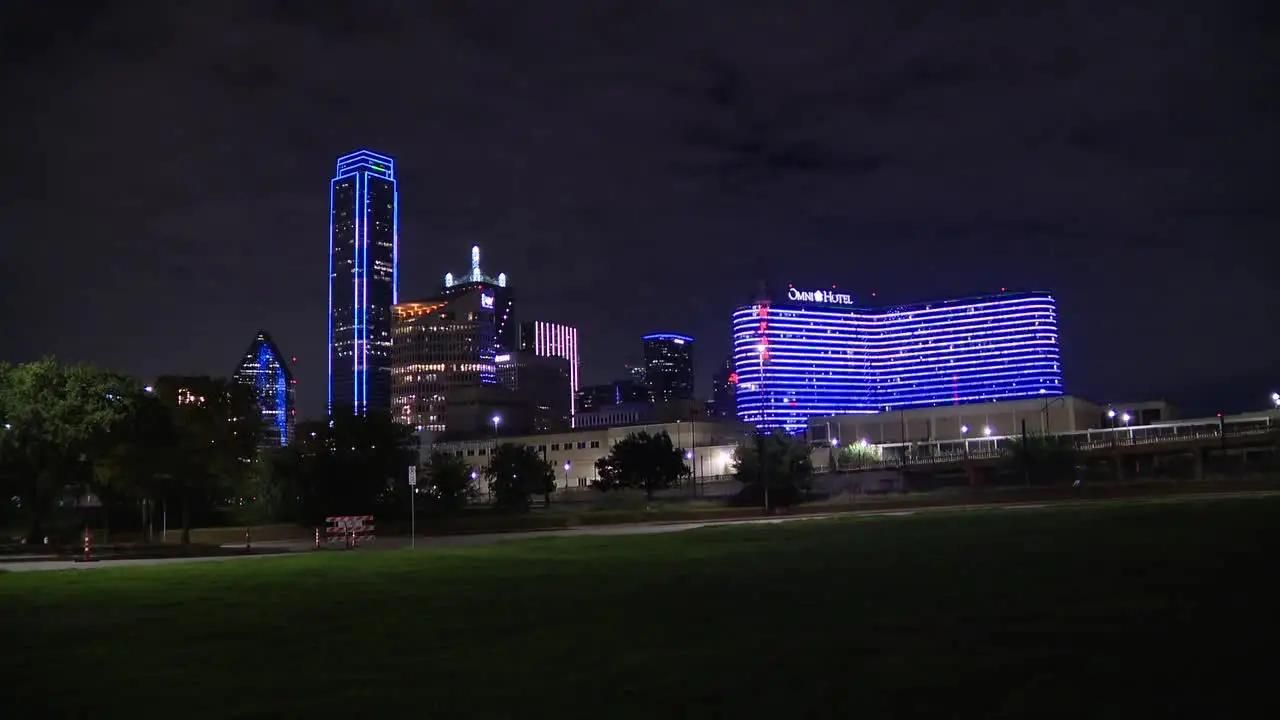 Dallas city skyline lit up blue to show support for Israel.
Dallas city horizon illuminated blue and white appearance support for Israel.
Before the day, the Dallas City Council unanimously approved a resolution that "unequivocally condemned" the terrorist attacks by Hamas militants over the weekend.
"The City of Dallas remains with Israel in its battle against Hamas, petitions God for the people who have lost relatives and companions, requires the quick return of all prisoners, and expectations for an enduring goal," peruses part of the goal.
Many Israelis and something like 22 U.S. residents were killed in the assault, and more than 100 others are accepted to be kept prisoner.
The Israeli government answered by proclaiming war and besieging Gaza, which Hamas constrains.
At Wednesday's Dallas City Board meeting, a few individuals from North Texas' Palestinian people group voiced resistance to the goal, highlighting the honest lives lost in Gaza. Dallas Mayor Eric Johnson responded to the criticism, saying the resolution was directed toward "an obvious evil that a particular group perpetuated."
Individuals from Dallas' Jewish community talked on the side of the goal.
The goal will be shipped off the U.S. Department of State, the Jewish Organization of More prominent Dallas, and the American Jewish Board Dallas.
"The City of Dallas strongly condemns this barbaric act of terrorism by Hamas, and we stand in solidarity with the people and State of Israel," said Mayor Johnson in a statement following the vote.