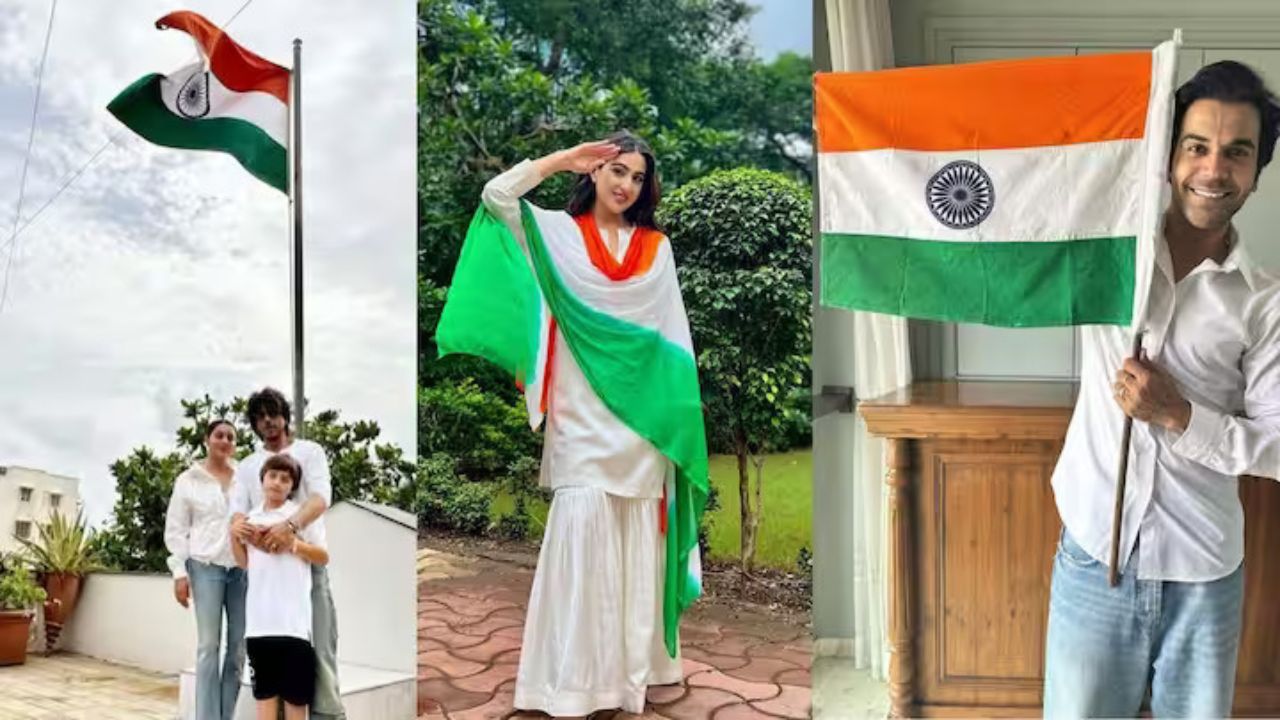 Bollywood celebs extends greetings on 76th Independence Day
Celebrities from Bollywood and southern film industries took to social media. They extended their greetings on the 76th anniversary of Independence Day, remembering the contributions of heroes who fought for our freedom.
Deepika Padukone changed her social media DP to the Indian flag.
Ayushmann Khurrana showed his love for the country and wrote, "On this historic day, let's come together and proudly wave our tricolor. Upload your selfies with our beloved Tiranga on harghartiranga.com @amritmahotsav." The Ministry of Culture has roped him in to celebrate.
Independence Day. The initiative is aimed to celebrate and commemorate 75 years of India's Independence and the glorious history of its people, culture, and achievements.
Rajkummar Rao shared his pic and said, "Happy Independence Day. Bharat Mata ko shat shat Naman #harghartiranga."
Shraddha Kapoor shared a breathtaking picture of herself in a white and pink colored floral suit and holding the Tricolour. She captioned it as: "Vande Mataram #HarGharTiranga."
Sara Ali Khan shared her pic and wrote, "On this Independence Day, let's commemorate the unwavering contributions of our brave heroes and heroines who bravely fought for our freedom. Let us salute the unbreakable determination and vigor of those who continue to safeguard our nation with steadfast strength."
Anushka Sharma took to Instagram Stories and wrote: "Happy Independence Day."
Sapthami Gowda wrote: "Happy Independence Day."
Filmmaker Vivek Ranjan Agnihotri said: "Happy Independence Day, friends."
Emraan Hashmi shared a national flag photo and wrote: "Happy Independence Day."
Disha Patani shared a video of the national flag on her Instagram Stories.
YOU MAY LIKE TO READ: Akshay Kumar Gets Indian Citizenship on the 77th Independence Day.