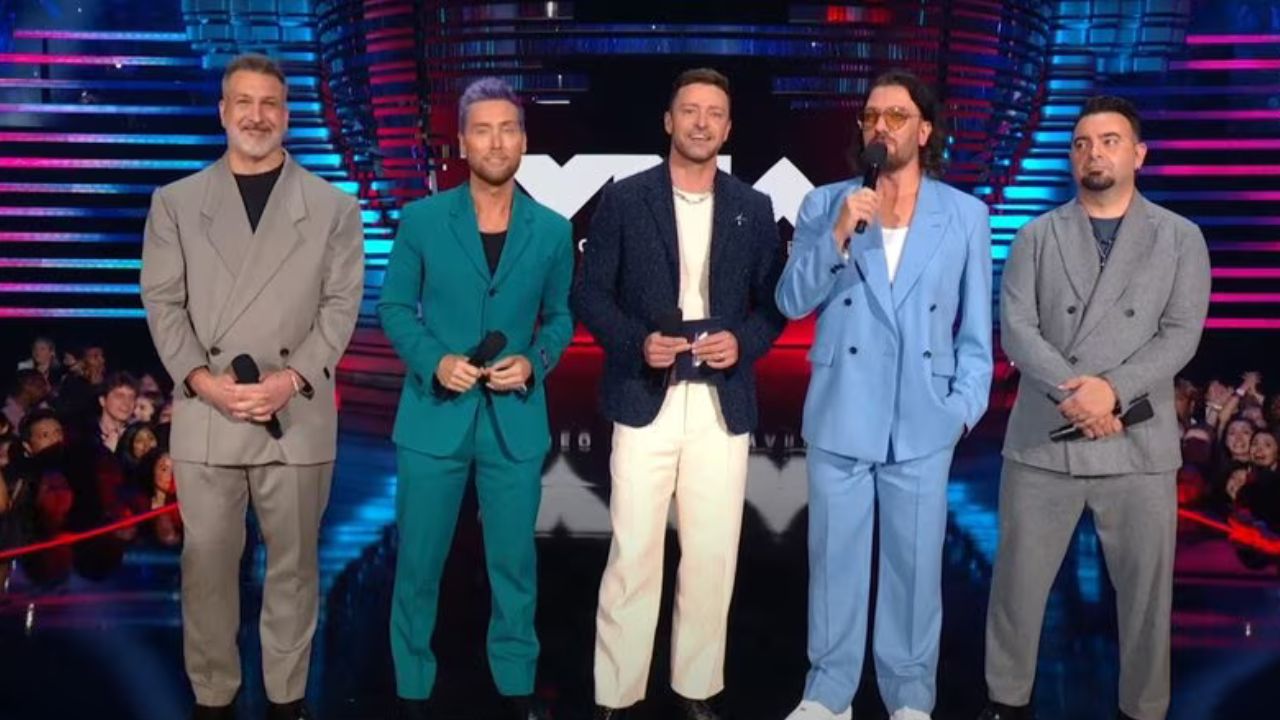 'Better Place': NSYNC introduces the first new song in decades.
Assuming you've concluded after getting *NSYNC rejoined at the 2023 MTV Music Video Awards for the first time in years, giving everybody sentimentality over-burden, you better lock in for their latest declaration.
*NSYNC will deliver their most memorable new tune in over 20 years
The tune, called "Better Place" will be highlighted in the impending film "Trolls Band Together ", which is set to hit performance centers in November of this current year, media revealed.
*NSYNC's Justin Timberlake has featured in both "Trolls" movies, voicing Branch, and he will reprise his character in the upcoming third installment.
Fans can experience the new tune in the film trailer, which dropped on Thursday, and virtual entertainment stages.
The announcement comes after all five members of the wildly popular 90s boy band gathered once more and posted a video on social media.
Using audio from an episode of the NBC sitcom "Friends," the members asked one another if they knew something, teasing fans about Thursday's announcement.
The whole melody will be available for download on Sept. 29.