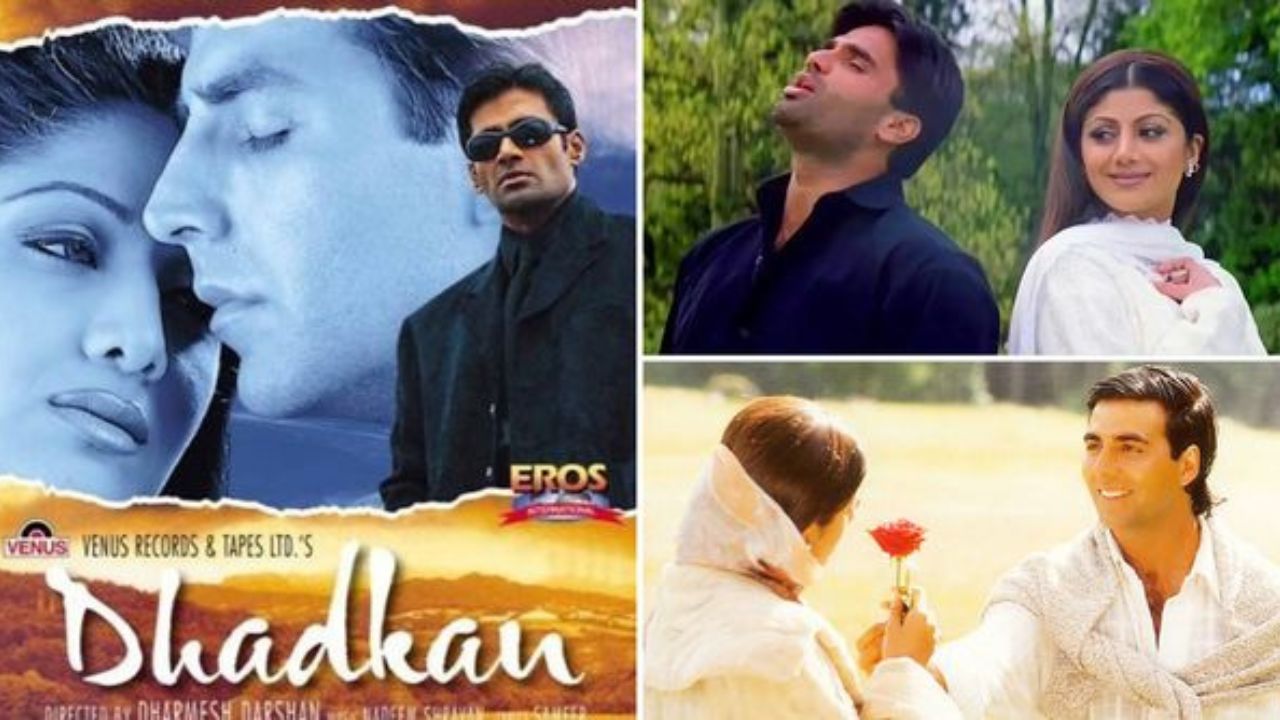 Akshay Kumar, Suniel Shetty's Dhadkan to get sequel after 23 years.
In exciting news for Bollywood fans, the iconic film "Dhadkan" is all set to get a sequel after 23 long years. Director Dharmesh Darshan recently confirmed this much-awaited development, stating that the success of Sunny Deol's "Gadar 2" has encouraged him to revisit the "classic" love story.
Released in the year 2000, "Dhadkan" became a massive hit and left a lasting impact on audiences with its soul-stirring tale of love, sacrifice, and redemption. The film starred the talented trio of Akshay Kumar, Shilpa Shetty, and Suniel Shetty, who delivered memorable performances that have stood the test of time.
While there has been speculation about a potential sequel in recent years, it is now official that the project is in the works. Director Dharmesh Darshan, who helmed the original film, expressed his enthusiasm for revisiting the world of "Dhadkan" and continuing the story. Fans can expect a fresh take on the timeless romance, with a contemporary twist to appeal to the current generation of moviegoers.
The original "Dhadkan" was known for its captivating storyline, soulful music, and powerful performances. It remains to be seen how the sequel will live up to the expectations set by its predecessor. With the original star cast of Akshay Kumar, Shilpa Shetty, and Suniel Shetty being the talk of the town, fans are eagerly anticipating their return to the silver screen together.
As the news of the "Dhadkan" sequel spreads, Bollywood enthusiasts are buzzing with excitement and nostalgia. The film's success back in 2000 and its enduring popularity over the years have made it a beloved classic. With the sequel on the horizon, fans can look forward to reliving the magic of "Dhadkan" while experiencing a new chapter in this iconic love story