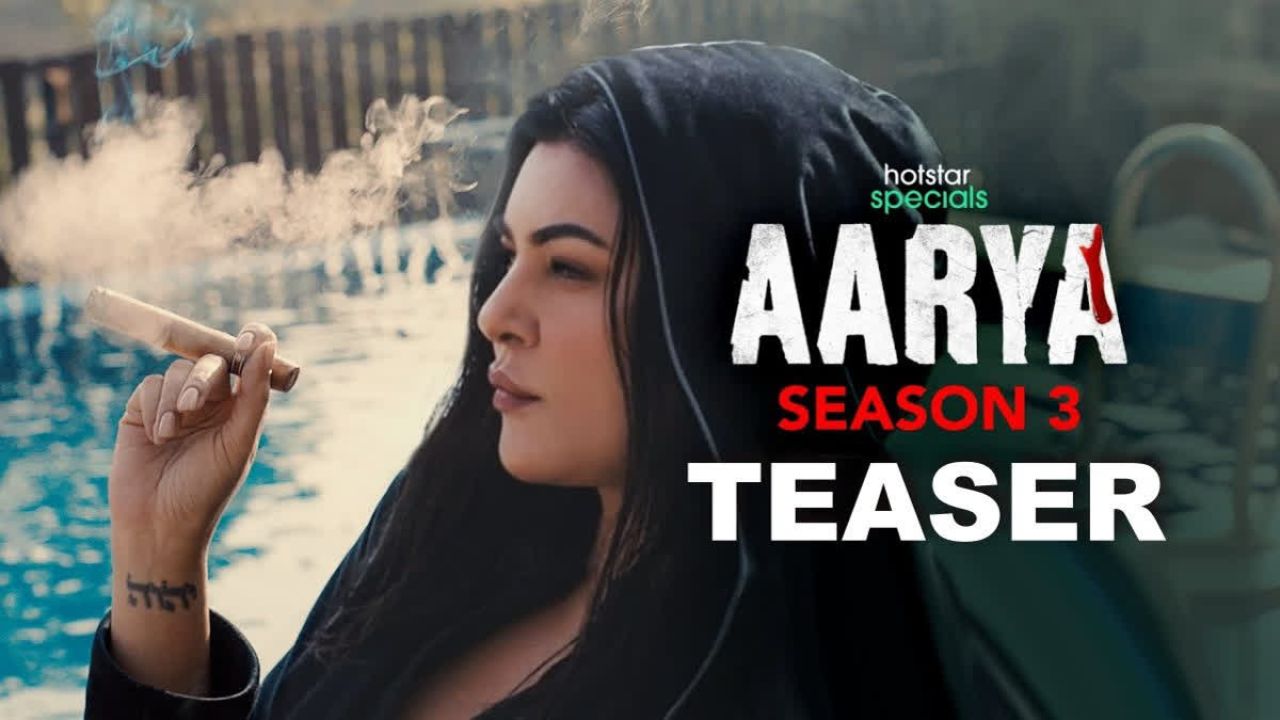 Aarya 3 teaser Review
Aarya 3 teaser- Sushmita Sen impresses fans with her ferocious, action-packed avatar in Aarya 3 teaser.
Sushmita Sen, the renowned Bollywood actress, has left fans in awe with her powerful and action-packed avatar in the teaser of "Aarya 3". The recently released trailer showcases Sushmita Sen in a fierce and ferocious role, captivating audiences with her performance.
In the teaser, Sushmita Sen, who plays the lead character Aarya Sareen, exudes confidence and strength. Her intense expressions and dynamic action sequences have created a buzz among fans, who are eagerly awaiting the release of the new season.
"Aarya" is a popular drama series that follows the journey of Aarya Sareen, a former mafia queen who must navigate the dangerous world of crime and betrayal. The show has garnered critical acclaim for its gripping storyline and powerful performances.
Speaking about her role in Season 3, Sushmita Sen expressed her excitement, stating that it marks a new dawn for Aarya Sareen. She described her character as fierce and hinted at the thrilling twists and turns that await viewers in the upcoming season.
The teaser has generated immense anticipation among fans, who took to social media to express their excitement and admiration for Sushmita Sen's performance. Many praised her for seamlessly embodying the character and delivering a captivating portrayal.
"Aarya 3" is set to be released on Disney+ Hotstar, further adding to the anticipation surrounding the show. With its intriguing storyline, strong performances, and high-octane action, the upcoming season promises to be an enthralling watch for fans.
As the excitement continues to build, fans eagerly await the release of "Aarya 3" to witness Sushmita Sen's remarkable performance and immerse themselves in the gripping world of Aarya Sareen once again.